A Night Out In … Dilworth
Our date night series continues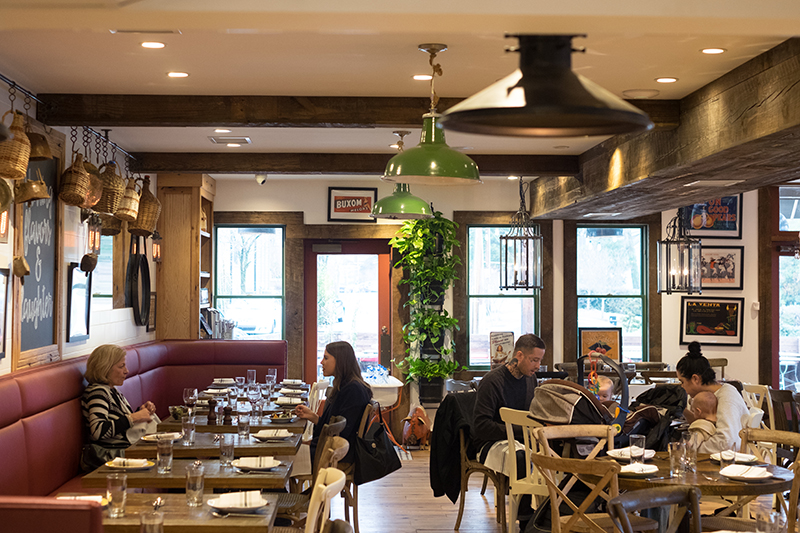 WHEN IT COMES to transit options, Dilworth was an early adopter. Serving as the city's first streetcar suburb as early as the 1890s when Benjamin Harrison was still president (Remember him?), Dilworth has managed to keep its charm while also inviting a few trendy newcomers to its neighborhood mix.
Dinner:
From the quinoa-stuffed avocado (rich and rewarding) to the Brussels sprouts (sweet and slightly crunchy), Mediterranean-themed restaurant Kid Cashew is a prime date night spot. If the weather's nice, a table outside on the porch is a must. Across the street, Fern, with some of the city's most whimsical silverware, is also always a delight with its vegetarian fare.
Drinks/Dessert:
As spring turns out in full force, head to Bakersfield East, where the windows will be open, the drinks flowing freely and the conversation continuing, albeit, loudly. The jalape o margarita here is spicy, salty and tangy all at the same time. It's unfortunate the chips don't come with a meal, but it's worth getting them anyway as you sip post-dinner drinks.
Entertainment:
Dilworth is home to two of the city's most well-known festivals, the Yiasou Greek Festival and Festival in the Park, both every September. Of course, Dilworth is bustling with entertainment options throughout the year, including at spots like Ed's Tavern, The People's Market and (surprisingly) great rooftop sunset views at JJ's Red Hots.
Unexpected activity:
You may be tempted by Thai Taste (for good reason) on East Boulevard, but some of our favorite Thai food in Charlotte is a bit further down the road. Thai Thai Takeout is, as the name suggests, solely a takeout restaurant, but the food here is delicious, as spicy as desired, and, with no offense to Thai Taste, comes in larger serving sizes. If you're looking for a low-key date night at home, you've found your spot.