A Night Out in … Plaza Midwood
Part of the Charlotte magazine neighborhood date series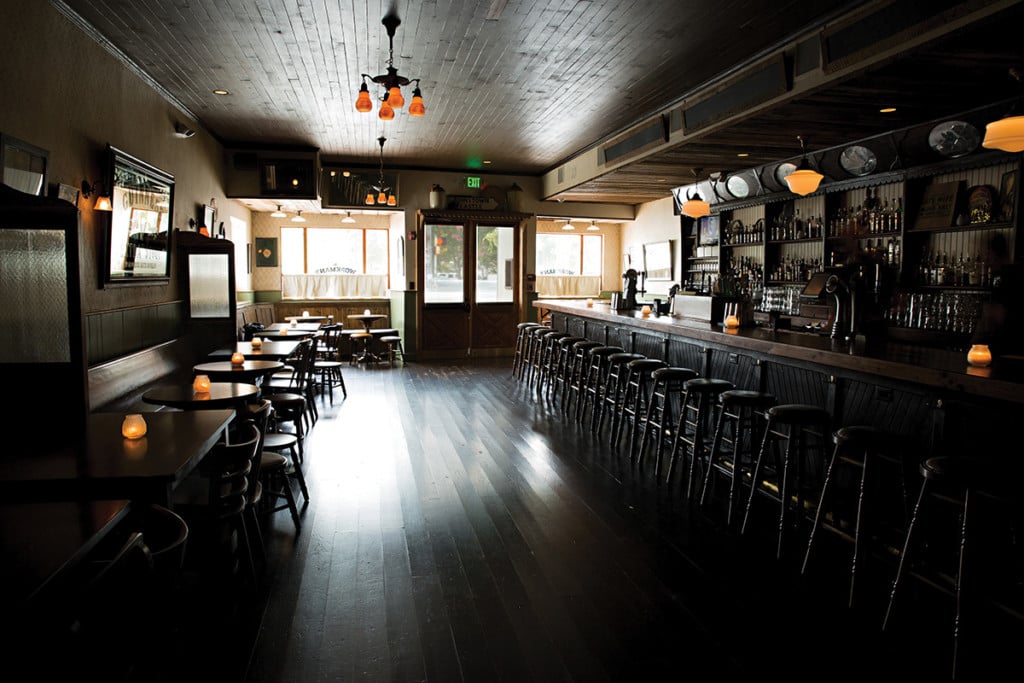 FROM THE FENCE MURAL of the beloved Truffula Trees to the larger mural close by of the late drag queen Brandy Alexander (complete with Pat McCrory earrings), Plaza Midwood is a decidedly come-as-you-are neighborhood with a slew of date options.
Dinner:
Soul Gastrolounge has a several hours-long wait on weekends oftentimes for a few good reasons: it's trendy, it offers incredible small plates to share and the cocktails are transcendent. As the weather cools down, see if you can snag a table on the spot's balcony, overlooking Uptown's skyline in the distance. (Soul Gastrolounge is No. 26 on our 50 Best Restaurants in Charlotte list.)
Drinks/Dessert:
While you wait for your table to open at Soul, Plaza Midwood offers several neighborhood bars in walking distance. Thomas Street Tavern is known for its cheap, potently mixed drinks, its spacious patio with perpetually seasonally appropriate holiday lighting and décor, and the chalkboard in the bathrooms. Workman's Friend is about the closest you'll find to an Irish pub in Charlotte. It's charmingly dimly lit, offers a real fireplace outside, and the patio is one of the best in the city.
Entertainment:
The entertainment schedule at Petra's is crowded. From karaoke, to drag shows to dance parties and live music, you'll find something to do here.
Unexpected activity:
You'll find finger octopus tentacles, horse masks, and other oddities to amuse yourself at Common Market. This decidedly grungy deli/bar/novelty store is big on the novelty. Go ahead and get those finger puppets.