A Peek Inside Customshop's Garden
The Elizabeth eatery takes locally sourced goods to a whole new level.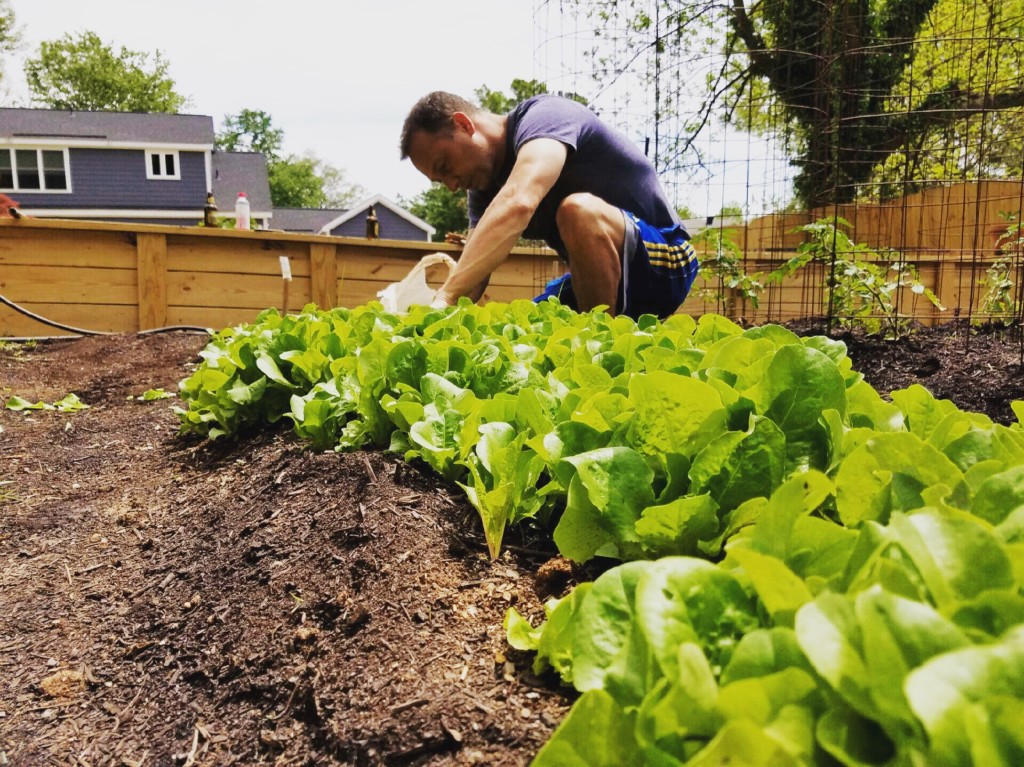 When a restaurant touts its locally sourced ingredients, most patrons would assume the veggies came from a farm within a 100-mile radius or so. While Elizabeth's Customshop does get some goods from Boy and Girl Farms, Dover Farms, and other local and regional farms, those aren't the only homesteads providing entrée ingredients. There's one more garden to be noted.
It's in the backyard of Chef Trey Wilson's home.
Wilson is the executive chef and owner of Customshop, and he's been at the gardening game for over seven years. It was something he learned from his mom, and he just never stopped.
In Wilson's garden, you'll find just about all the seasonal veggies you'd want on a creative culinary menu like Customshop's. Beets, leeks, tomatoes, lettuces, pimento, and all fresh herbs—lavender, basil, and mint, to name a few—are all carefully tended to in this backyard oasis.
Wilson can be found in the garden during his few off-hours. His staff even helps out—it's like a family activity, planting and taking care of the vegetables. Much of the staff's been at Customshop for at least a few years, and the restaurant just celebrated its ninth birthday in May.
A good portion of the menu changes weekly with nightly food features. Chef Trey Wilson describes his cooking style to be technical, and it's understandable when you've got the freshest ingredients in town to work with.
Now that's what we call eating local.
Customshop is located at 1601 Elizabeth Avenue. It is closed on Mondays, but open every other day for dinner at 5 p.m. Visit their website for more information.