A Peek Inside the Kimpton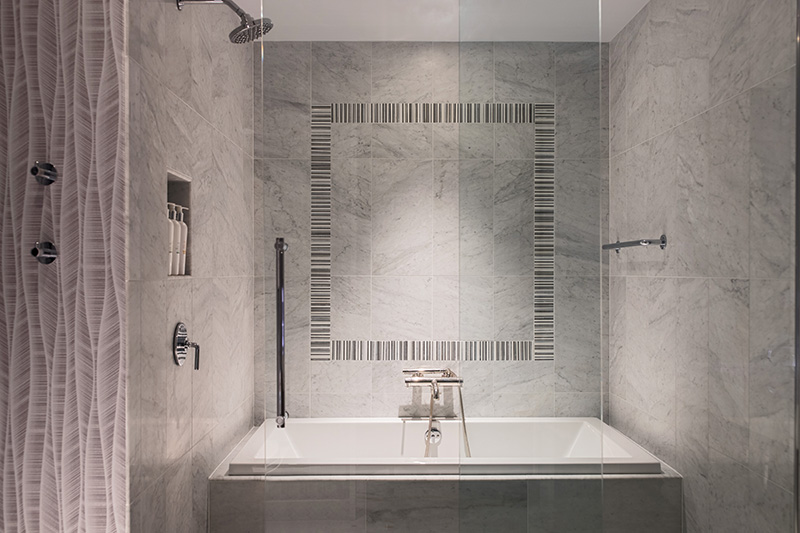 KIMPTON, which already owns a property in Winston-Salem, opens its first Charlotte hotel on Nov. 1 on Church Street in uptown. It's the latest in a string of hotel openings in Center City—with more on the way—that will boost the total number of rooms by 20 percent over the course of a year.
The 217 rooms inside the Kimpton Tryon Park are clad in calming grays and blues, with sleek glass-and-marble bathrooms. Given its Third Ward location, it's no surprise that the hotel includes 9,000 square feet of conference spaces, ballrooms, and meeting areas. But the Kimpton is just as likely to be popular with locals as it will undoubtedly be with business travelers.
A ground-floor restaurant, Angeline's, will serve Italian-inspired food such as wood-fired pizzas and antipasti platters. Perhaps the most impressive feature is Merchant & Trade, a rooftop bar with expansive views of Romare Bearden Park and BB&T Ballpark. Expect the tables and barstools there to be commodities for the New Year's Eve and Independence Day fireworks that launch from the baseball stadium.