A Primer for April's N.C. Pickle Festival
Expand your pickling knowledge ahead of the event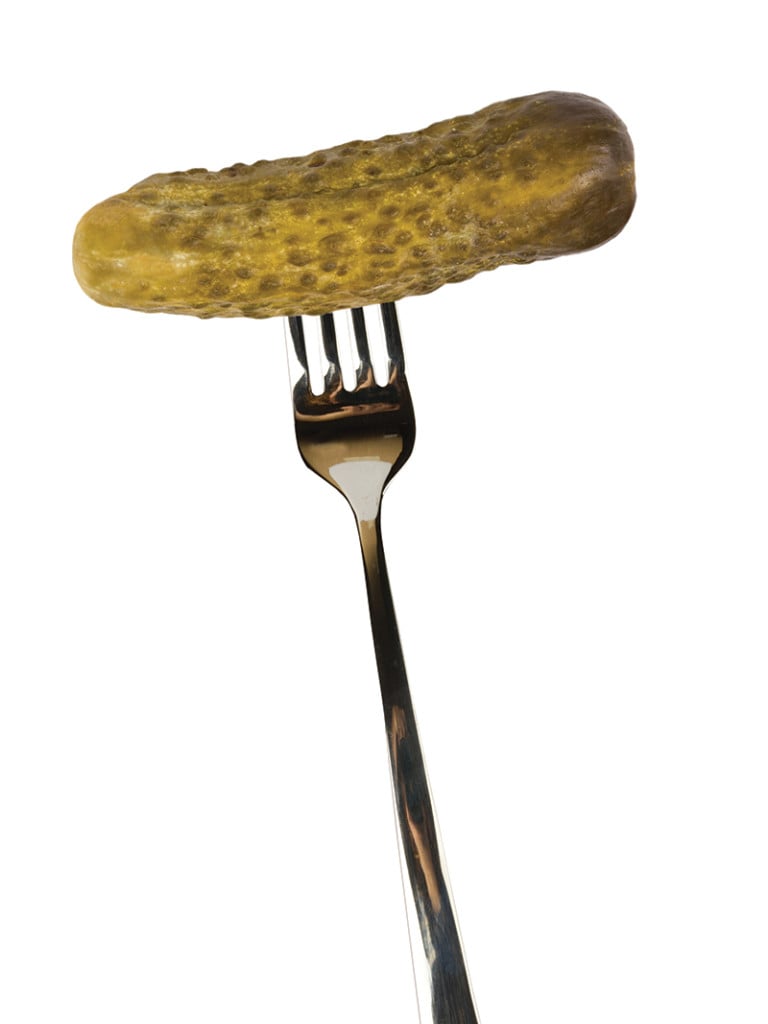 Pickles date back to 2030 B.C., but they've changed a lot in their 4,050 (!) years. Today, you'll see pickles atop a Bloody Mary at the Improper Pig, in a set of three gourmet varieties at Haymaker, and in a pre-packaged plastic bag for a grab-and-go snack.
In Mount Olive, a small town 200 or so miles west of Charlotte, pickles reign. Street names include Relish and Dill and, of course, Cucumber Boulevard, where the Mt. Olive Pickle Company is headquartered.
Every year, the town celebrates pickles' storied history with a two-day festival that includes live music, free pickles, a pickle-eating contest (sign me up), and $20 helicopter rides over Pickle Town, U.S.A.
To prepare for the festival (April 24-25), review this glossary of pickle terms:
Dill – An herb from the parsley family used to make the most common variety of pickle
Bread-and-Butter – A thinly sliced cuke brined in sweetened apple cider vinegar
Banana Peppers – Often found on pizza, these mild peppers are yellow and banana-shaped before they're sliced and pickled
Sour Spectrum – Half-sour pickles are removed from the brine before fully fermented. They're crispier than their full-sour brothers
Fermento – Someone who ferments food, and loves doing so