A Record For #GivingTuesdayCLT
SHARE Charlotte led a campaign that raised $7.2 million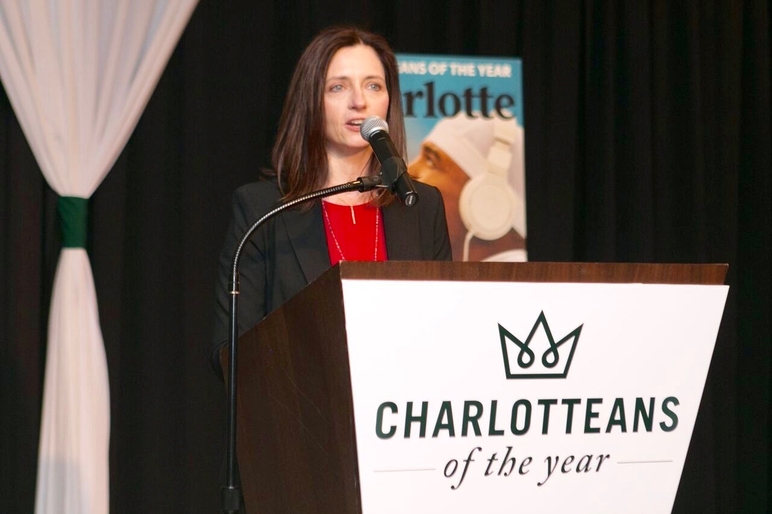 Four years ago, a pair of nonprofits in New York City created #GivingTuesday, a charitable giving event anchored to the Tuesday after Thanksgiving, that's since swelled to include more than 50,000 organizations in 71 countries. Charlotte nonprofits created their own citywide drive with 64 nonprofits in 2014, raising more than $400,000, including commitments of volunteer time and labor assigned monetary value and other in-kind donations.
The second year, 2015, the total jumped to $4.2 million and 108 nonprofits. So, going into its third year, organizers for #GivingTuesdayCLT expected another jump up the donations graph.
They did not necessarily expect what happened. The 2016 total: $7.2 million, raised through more than 170 nonprofits and 80 local businesses, sponsors, and community partners. During the campaign's announcement Dec. 6 at Unknown Brewery, Jamie McDonald of the national #GivingTuesday organization told everyone that the $7.2 million was the most any city #GivingTuesday campaign had ever raised.
Kelly Brooks could barely process the news. As founder of SHARE Charlotte, the umbrella organization for Charlotte nonprofits and organizer of the #GivingTuesdayCLT campaign, she expected an increase over the 2015 total—but not this. This year's campaign was even cut from the customary three weeks to two because of the Presidential election.
Brooks said afterward that she thinks the tragic Keith Scott shooting in September and the protests and riots that followed compelled people throughout the city to ask what they could do to help make Charlotte better, and #GivingTuesday was a concrete way to do that. "This campaign was divine timing for Charlotte," she said. "It gave people an opportunity to plug in and do something positive for Charlotte and feel like they were contributing to part of a solution, if just for one moment in time."
Brooks was one of Charlotte magazine's Charlotteans of the Year for 2016 because of the work she's done with SHARE Charlotte, which has turned into an invaluable resource for nonprofit organizers, volunteers, and people who want to donate money, time, and energy. She's also a little shy.
So when I asked her how she and SHARE Charlotte can possibly top $7.2 million in 2017, she mentioned something everyone who's not a natural promoter can use help with: marketing. Brooks said she wants to "go deeper" with nonprofit partners and small businesses in the campaign, to organize sessions to help them market themselves better. "We want to give them more skills, more tools, more resources," she said. That record might not last long.