A rundown of recent releases in Charlotte craft beer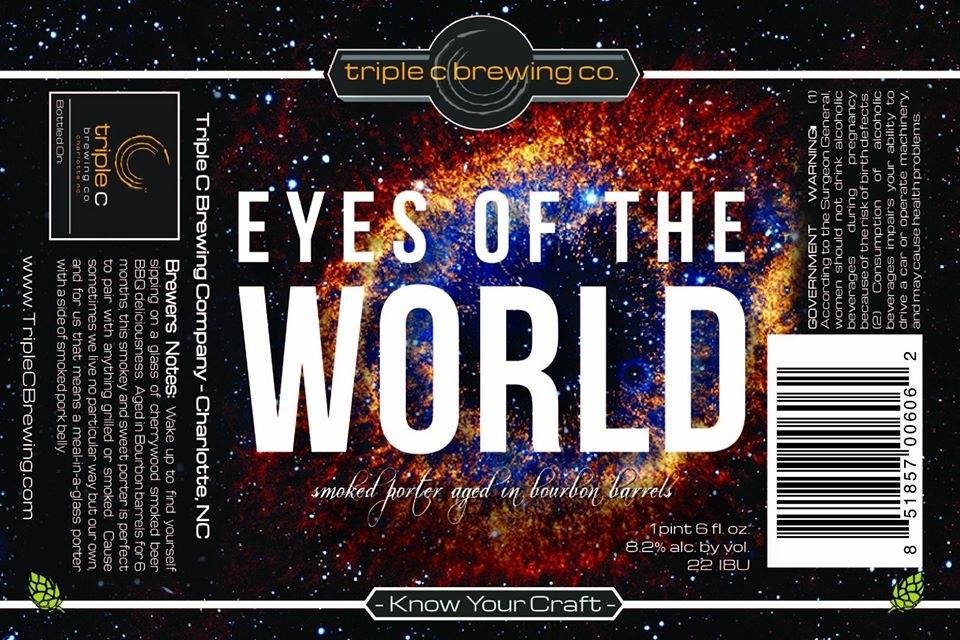 Birdsong Brewing Co.'s St. Tuber Abbey Ale
While pumpkin beer season is in full effect, that style may not be for everyone. Heck, even Kermit the Frog weighed in with his thoughts the other day. Enter Birdsong's St. Tuber Abbey Ale, an always-anticipated beer every year.
For its fall beer, Birdsong shuns pumpkins in favor of sweet potatoes in a Belgian-style Abbey Ale (and the sweet potatoes were grown in North Carolina and then chopped and roasted at Great Harvest Bread Company). Along with sweet potatoes, Birdsong also adds fresh cloves to the brew process. The result is a sweet, full-bodied ale suited perfectly for crisp afternoons.
St. Tuber's annual release was last week and it's now available at Birdsong's taproom (both by the pint and in 32-ounce growlers to go). You'll also see it start to appear on tap at your favorite craft beer bottle shops and restaurants in the coming weeks. In other Birdsong news, check back next week for more on the brewery's latest in its "Take Flight" bottle series.
Sugar Creek Brewing Co.'s Pale Ale
While Sugar Creek's popular pale ale has been available in the taproom and local establishments for some time now, this week marked the brewery's first foray into 12-ounce bottles. And the Pale Ale was a good choice, evident by the beer winning a gold medal at the N.C. Brewers Competition at the North Carolina State Fair (Sugar Creek's Biere de Garde also won gold, while Birdsong and Olde Mecklenburg each brought home medals as well).
You can now get 6-packs of Pale Ale at local grocery stores and bottle shops. And to celebrate the release, Sugar Creek is having a bottle launch party this Saturday (Oct. 10) at the taproom, where the brewery will give away a hot air balloon ride at the Carolina BalloonFest in Statesville Oct. 16-18. Here's how it works: Go to the brewery today (Thur.) or tomorrow (Fri.) and for every two pints purchased, you'll get a raffle ticket. A winner will be drawn in the taproom on Saturday.
Triple C Brewing Co.'s Eyes of the World
The latest in Triple C's stellar barrel-aged series is up in smoke. Eyes of the World, a smoked porter aged in bourbon barrels, will be released at the taproom this Saturday (Oct. 10) at noon. Triple C has had previous success with smoked beers, including its Smoked Amber. Eyes of the World was aged in Heaven Hill bourbon barrels for six months, and was a hit as Triple C's VIP beer at Charlotte Oktoberfest. There's a smoky aspect on the back end but not overpowering, and bourbon and chocolate notes complete this intricate and tasty fall selection.
Eyes of the World will be both on tap and available in 22-ounce bombers at the taproom on Saturday, with a six-bottle limit per customer. Each bottle will be $14.
Unknown Brewing's Teleporter
Unknown showed statewide love in creating its seasonal Teleporter, which has been a staple at the brewery in the fall since it opened a couple of years ago. The roasted coffee beans came from Counter Culture Coffee in Durham, and Teleporter also features cocoa nibs from the esteemed French Broad Chocolate Lounge in Asheville. There's then a final add of milk sugar, and the result is a smooth and slightly sweet porter that comes in at 6.8 percent ABV. Teleporter is now available in the taproom and can also be purchased in growlers to go.