A Snapshot of Charlotte's Birth
The city turns 250 this month. How have we grown?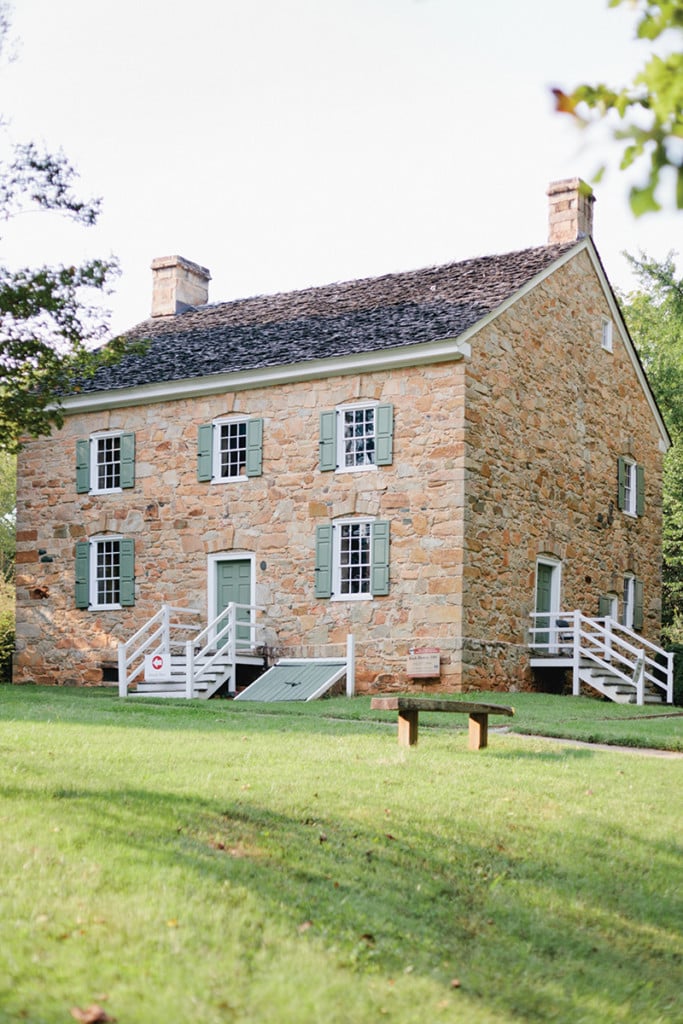 ON AN AUTUMN MORNING on a stone footpath by a creek tucked into the woods off Shamrock Drive, you can almost imagine what it felt like 250 years ago. Back then, this area would have been one of many farms spread out through dense forest­—a backcountry where Scots-Irish Presbyterians and Germans had moved from increasingly crowded and expensive Pennsylvania. A place where they could be left alone. The Hezekiah Alexander family owned this land, and the stone house they built in 1774 is the oldest standing structure in a city with too few historic buildings. Today, it is open for tours and events on the grounds of the Charlotte Museum of History.
Five miles away and 250 years ago this December, a town was born out of this backcountry forest. The growing population wanted less oversight from both the state capital in far-off New Bern, and the Anglican Church. Access to local government in the county seat of the newly approved Mecklenburg County would be the key. Landowners Thomas Polk, John Frohock, and Abraham Alexander pooled enough money to buy 360 acres on the main road at the intersection of two trading paths. They also built a courthouse in the middle of a freshly laid-out grid of streets. When the General Assembly met in 1768, construction was nearly complete, and legislators approved the town's incorporation and place as the seat of Mecklenburg County government.
Unsurprisingly, perhaps, Charlotte owes its existence to spec real estate development.