A Southern Taste at Fahrenheit
A peak into the restaurant at the top of the city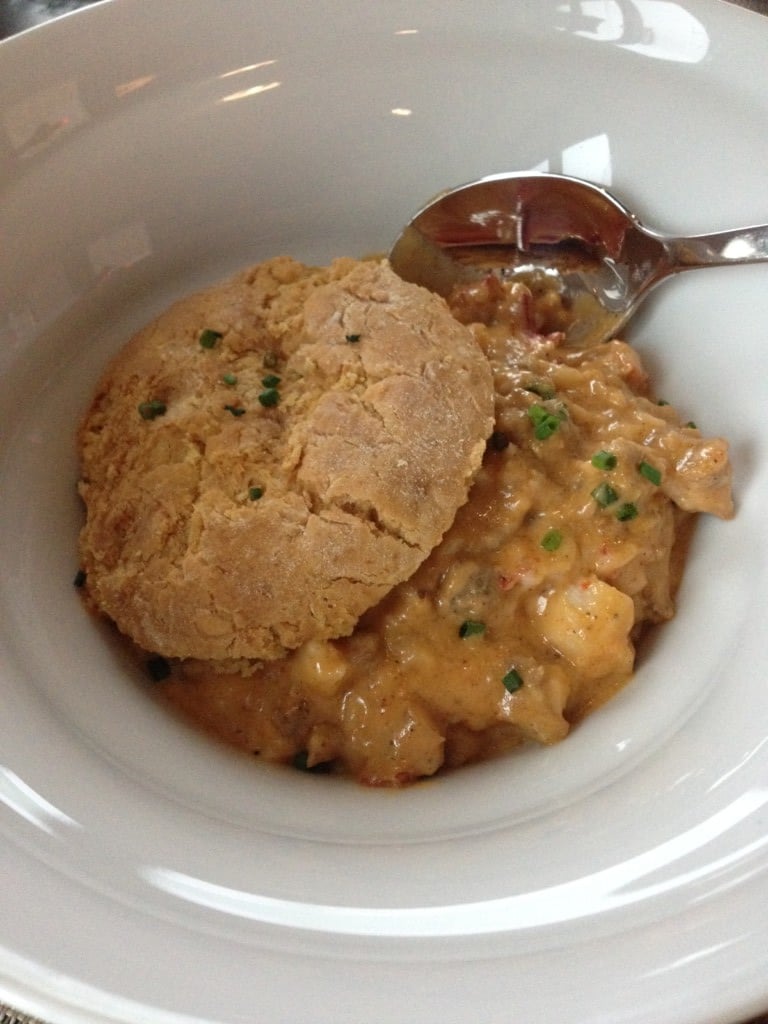 Although you've no doubt seen the press about Food Network Chef Rocco Whalen's new restaurant, Fahrenheit, finally opening here in Charlotte, you may have yet to experience the eatery for yourself. Don't worry, I did the tough job of eating my way through the menu for a story that'll be featured in our May issue, but of all the things I tasted, there was one item that stood out to my guest and I.
I'm always a little torn about appetizers, since, to me, they kind of set the tone for the whole meal. On this occasion, I relinquished control and let my guest choose what he wanted to try. Ever the southern boy, he went with the Sweet Potato Biscuit with lobster and Neese's sausage gravy. To me, a biscuit is a biscuit — call it my northern mentality. But this, oh, this. I think I saw God that night at Fahrenheit.
First, you start with a sweet potato biscuit. Not flaky and falling apart, but dense and just sweet enough to balance the buttery aspect. Cut this biscuit in half. Then, pile on the gravy. When I first moved south, I learned that "gravy" was a whiteish sauce with a lot of flour, butter, and usually sausage (I've been informed that Neese's is the standby). Fahrenheit's gravy, however, was tinted red with huge chunks of lobster alongside the rich sausage while staying buttery, tomatoey, and hosting hints of red pepper. It was a perfect balance of richness, sweetness, and spice.
If you get one thing at Fahrenheit, go south and try this biscuit.