A Special Guest in Town
BLT Steak is getting a visitor this week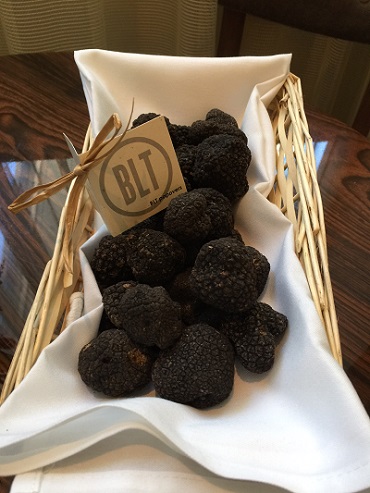 Charlotte's BLT Steak restaurant will host Chef Laurent Tourondel in the kitchen this week. To celebrate the visit, the restaurant will highlight a truly decadent blackboard menu, along with a special and rare appearance of shaved Burgundy black truffles.
Tourondel's visit starts today, October 26, and runs through Thursday, October 28.
The specialty blackboard menu highlights starters such as ricotta tortellini with black garlic, watercress and parmesan and duck confit salad with kale, butternut squash and pistachio. Main entrees include diver scallops with chanterelle mushrooms, fregola and kabocha squash and NY Strip with foie gras and huckleberry, sides of cauliflower gratin with gruyere and duck fat breadcrumbs and potato leek hashbrowns with crème fraiche. Desserts include carrot cake with cream cheese frosting, walnut brittle and ginger icing and an apple cinnamon roll with oatmeal crumble and caramel sauce.
Guests will also be presented table side with the opportunity to finish their dish with freshly shaved Burgundy black truffle ($25 an ounce). Only harvested until December, this rare batch will be one of the last until next year. The blackboard menu can be enjoyed a la carte of prix fixe for $60 per person.
For more information on BLT Steak, or to make reservations, please call 704-972-4380 or visit bltsteakcharlotte.com. Complimentary valet is provided.