A Taste of What's to Come at Heart Ball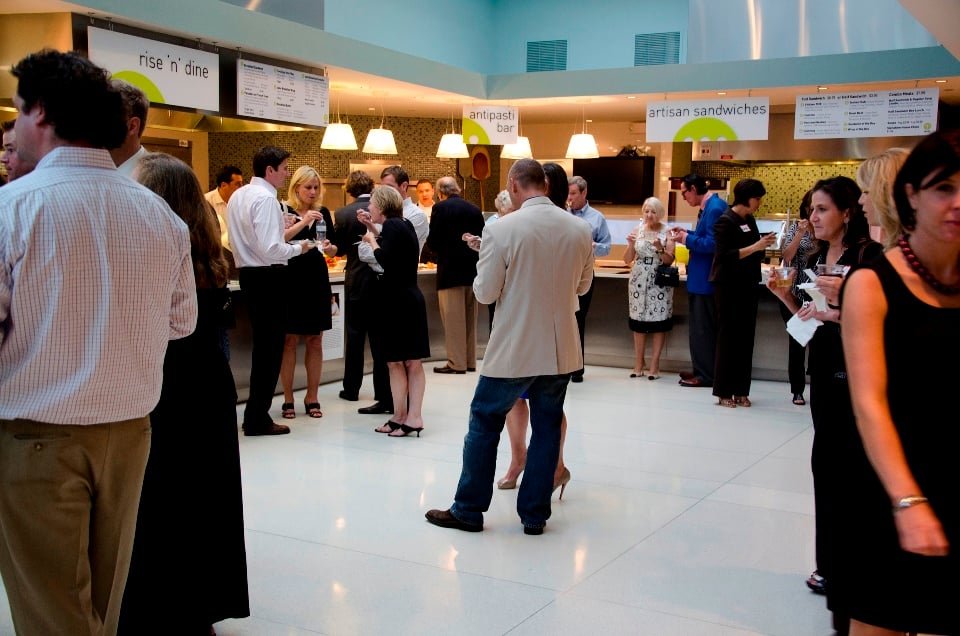 Thursday evening I attended the Chef Challenge event that served as the kick off to the 2012 Greater Charlotte Heart Ball campaign. As you're probably aware, the annual Greater Charlotte Heart Ball, which takes place for the 54th year, February 11, 2012, is one of the city's most prestigious galas and important fundraising events for the American Heart Association. The Chef Challenge was a fun way to get people excited about the campaign.
Held at Taste inside Founders Hall, the Chef Challenge pitted six of Charlotte's most renowned chefs against each other. I was invited to be one of the tasters, and after trying each of the "Heart Healthy" appetizers, we each cast a vote for our favorite.
Here's how the competition stacked up:
Seafood and Vegetable Salad, by Courtney Ellis, director and executive chef, Taste.
Salmon Tartar, by Jimmy Noble, executive chef and owner, Noble's Restaurant.
Griddled Palmetto Farms Squab Breast, by Jim Alexander, chef and owner, Zebra Restaurant.
Pan Roasted Maine Sea Scallops, by Tom Condron, chef and owner, The Liberty Gastropub.
Miso Cured Salmon, by Jason Shillinglaw, executive chef, Providence Country Club.
Pan Roasted Black Cod, Local Bean and Watermelon Salad, by Frank Altomare, executive chef, Aria Tuscan Grill.
We tasters roamed the room, from station to station, sampling each of the delectable items (wine in hand). But there could be only one victor: Tom Condron of The Liberty took home the sterling silver plate trophy.
The challenge took place on the main level of Taste (third floor of Founders Hall), and upstairs there was a cooking demonstration. Chris Ivens-Brown, corporate executive chef for Eurest/Compass Group, prepared Lobster Ravioli and made it look easy. Following him, Kaiti Bauer, pastry chef at Taste, made a delicious spice cake with red hot chunky applesauce. 
Mark your calendars now for next year's Greater Charlotte Heart Ball (click here to see photos from the 2011 event). And if you want to get involved sooner (and get up at dawn) for an equally important cause by the American Heart Association, the annual Charlotte Heart Walk takes place this Saturday, September 17 in uptown. More than 12,000 participants are expected. Visit CharlotteHeartWalk.org for more details.