A Tent to Remember for a Day to Remember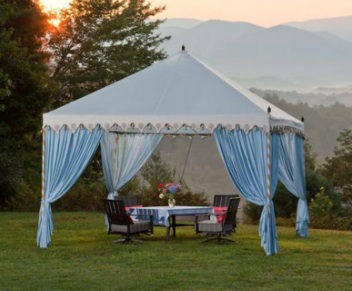 Obviously, weather is a massive factor in having an outdoor wedding. Whether it's too sunny or too hot (likely during North Carolina summers), raining, or any other atmospheric disaster, it's just simply beyond your control.
The best solution to any of these dilemmas is to rent a tent. But on arguably one of the most important days of your life, a plain white tent just won't do. That's where A Tent to Remember comes in. One of the selections of stunning tents they offer for rent are guaranteed to fit perfectly with your theme. Not only will one of these tents protect you and your guests from the elements, it will also add a sense of luxury and unique style that another everyday basic tent couldn't provide.
So, come rain or shine, you'll be stylishly prepared for anything the weather man throws at you.