A Three-Day (MLK) Weekend of Parties Jan. 13-15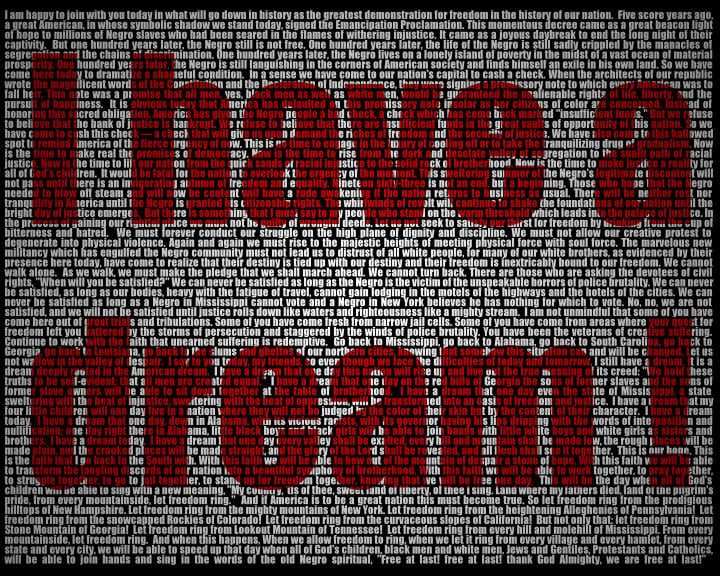 It's a three-day holiday weekend in honor of Dr. Martin Luther King Jr. Make sure you take time to reflect on his legacy and take part in a community serivce event. But this annual weekend also means party time in Charlotte, because a lot of people don't have to work Monday. I've listed a dozen parties for you to choose from over three days. And if you're looking for something arts related to do, check out our Revue blogger's weekend picks.
Friday, January 13
Su Casa
This monthly party continues, once again featuring a variety of international music. Presented by Carlton H. and Jasiatic. 9 p.m.-2 a.m. Free before 11 p.m.; $5 after. Dharma Lounge, 1440 S. Tryon St., dharmacharlotte.com, Facebook.
Spend a Night with Vinny of Jersey Shore
Get ready to fist pump while you party with this reality TV star. Music by DJs Ciprian, Ahuf, and Edouard. 10 p.m.-2 a.m. Cost varies; for VIP table reservations, viptables@buttercharlotte.com. Butter NC, at NC Music Factory, 950 NC Music Factory Blvd., buttercharlotte.com.
Fab Fridays
It's a new weekly party at this recently revamped nightclub. Music by DJ Skillz. 10 p.m. Cost varies; for VIP tables, javaice@javaice1.com. Ladies ages 23 and older; men 25 and older to be admitted. Halo, at NC Music Factory, 820 Hamilton St., haloclt.com.
Trance and Brass
Enjoy music by leading trance DJ Kevin Focus of Sirius/XM and saxophonist Steve Daley. 10 p.m.-2 a.m. Cost varies; for VIP tables, vip@kazbacharlotte.com. Kazba, inside EpiCentre, 210 E. Trade St., kazbacharlotte.com.
Saturday, January 14
The Wonderful World of Hair Launch Party
It's a networking event and party for the hairstylist, barber, and beautician community. Featuring jewelry and clothing vendors, plus complimentary food and drinks. Presented by Material Girl Hair Line. 7-10 p.m. Free admission with RSVP; $35 for VIP. Privilege, 223 S. Brevard St., privilegecharlotte.com.
Osso Saturdays
It's the city's newest hotspot. Come early for dinner; stay late to party. DJ Kevin Focus starts playing in the lounge at 9:30 p.m. Osso Restaurant and Lounge, at NC Music Factory, 1000 NC Music Factory Blvd., ossocharlotte.com.
Smooth Jazz Saturday Night
Enjoy live jazz this weekend by Shableek. Presented by The Jazz Diva. 9 p.m.-midnight. Free. Fanz Sports Grill, 3425 David Cox Rd., jazzdivaevents.com, fanzsportsgrill.com.
The Return of the Russian Violinist
Violinist Dmitriy is back in Charlotte for a one-night party, with support by DJ Frenzy. 10 p.m.-2 a.m. Cost varies; for VIP, vip@mezcharlotte.com. Mez, inside EpiCentre, 210 E. Trade St., mezcharlotte.com.
Unity
The Sol Kitchen is showing appreciation for partier this weekend. RSVP at thesolkitchen.family@gmail.com to enjoy free entry to a reception with heavy hors d'oeuvres and a complimentary wine tasting, 10-11:30 p.m. Party follows until 2 a.m. Music by DJ Complete and DJ Skillz. For VIP tables, tami@republicofcharlotte.com. Re:Public, 314 N. College St., republicofcharlotte.com, thesolkitchen.com.
Sunday, January 15
Queer As Folk Dance Party
DJ Peter Presta of Queer As Folk headlines with opening DJs Jason Fotizo, Brittany Gaston, and host Dan Mauney. 9 p.m.-2 a.m. $10. Dharma Lounge, 1440 S. Tryon St., dharmacharlotte.com.
Rise of a 2.0 Nation
Inner Circle Nation is invading one of Charlotte's top nightclubs and you can party for free. Business cards required for free entry. Complimentary cocktails for the first hour. 10 p.m.-2 a.m. Butter NC, at NC Music Factory, 950 NC Music Factory Blvd., werunqc.com (click on the "What's Next" tab), buttercharlotte.com.
Dream
MAZ Entertainment is throwing its annual MLK Weekend party. Expect a large crowd, and be entertained by the go-go dancers, CIAA ticket giveaways, free shots, and drink specials. Music by DJ Tab D' Biassi. 10 p.m.-2 a.m. Text DREAM to 313131 for free entry; VIP tables available. CenterStage @ NoDa, 2315 N. Davidson St., mazentertainment.net, centerstagenoda.com.
Verify dates, times, prices, and other info at the web addresses listed for each event.
Be sure to bookmark www.charlottemagazine.com/Blogs/Dusk-Till-Dawn to stay plugged into Charlotte nightlife.