A UNC Charlotte Student Reflects on Campus Shooting, One Year Later
The incident left two dead—and forced the author to live in a more frightening world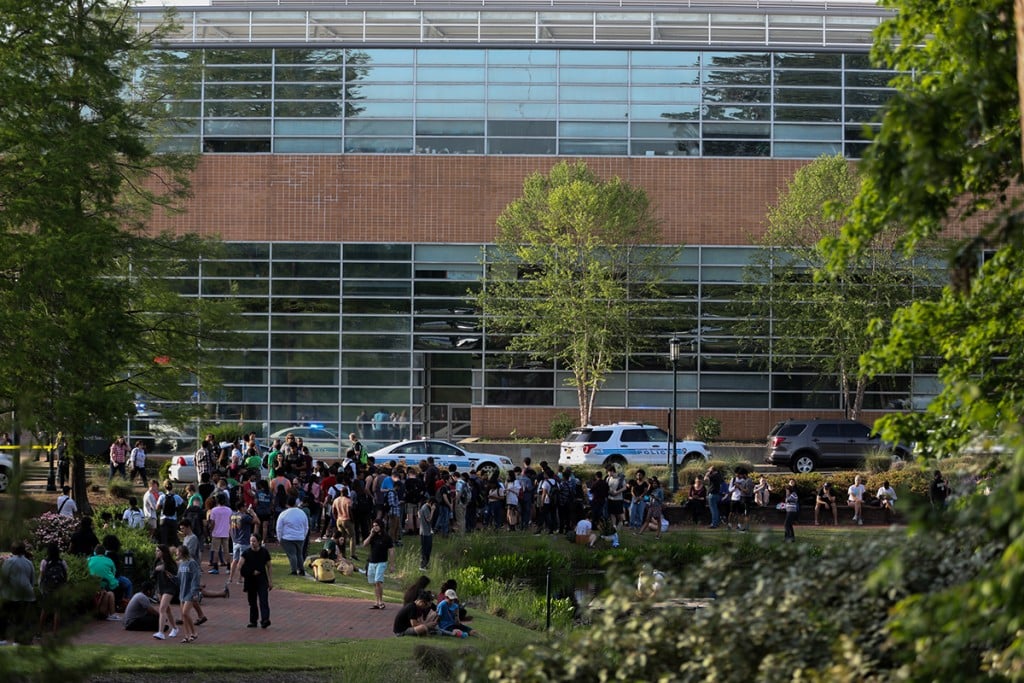 I have trouble grasping the thought of being a member of what's been called "The Lockdown-Drill Generation." It presents me with realities about society that seem to contradict each other. I want to see the good in people and believe they mean well—because they usually do. I don't want to perceive people as malevolent or dangerous. But, for my own safety, I need to.
It's been almost a year since the shooting at UNC Charlotte, where I'm a student. I wasn't close by, but it hit home—Riley Howell, one of the victims and the hero who rushed the shooter, and I were members of the Class of 2016 at T.C. Roberson High School in Asheville. Afterward, as my mind raced with memories of Riley walking through the blue-and-gold hallways, I was forced to accept that what happened to him could have happened to me or any of my classmates.
I was always taught to be mindful of my surroundings. Since April 30, 2019, I've thought twice before I round the corner with my dog to a dark stretch alongside my apartment complex. I call a friend before I walk so someone will hear immediately if something happens to me. If I know I'll be spending a long night in the library, I park in a lot with plenty of cars and lights. I try to block fearful thoughts, and I usually succeed. But they're still with me. I don't like them, but here's something just as unsettling and scary—in a way, it's good that I feel them. Who knows what could happen, anywhere, at any time?
Students in my generation have to live with this fear every day. Will the one after mine be forced to live with it, too? My children? Will there ever be another generation in this country that doesn't? I don't know the answers or how to solve the problems. I do know that I won't let these thoughts hold me back. You can't sit in a turtle shell and think the world's out to get you. It's OK not to know what might happen. I'll walk side by side with the uncertainty. I'll have to. Everyone will.