A Year and Change
From the executive editor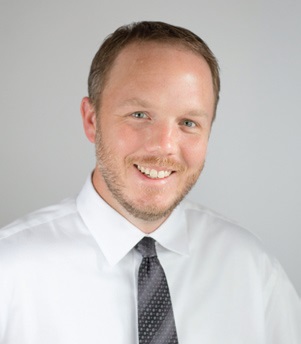 In early June, I went to my first Knights baseball game. I had a great seat, six rows behind the third-base dugout, looking out at the uptown skyline as it caught reflections of the sunset. People around me raised their cell phone cameras and posted photos to the Internet, and it was hard to tell which was the more American pastime—baseball or Facebook.
As I sat in my seat holding a $12 plastic Mason jar of NoDa Brewing Company beer and an $11 barbecue plate from Queen City Q, I thought about how much has changed. Mason jars were created by a man from—cover your eyes, Southerners—New Jersey in the 1800s and became mostly obsolete after refrigeration. And barbecue was for years considered poor man's meat. In my hands in that stadium, though, it was a hip as hell $23.
I listened to the people around me talk, and I came to the conclusion that baseball fans know a lot. They know how to throw a fastball faster than a professional pitcher. They know a strike even when the umpire can't see it. They know for sure that drinking out of Mason jars makes them Southern because Mason jars have always been Southern.
That's part of the fun of sports, I guess.
We can sit in seats and watch a game and be arrogantly right even when we're wrong.
If the past year in Charlotte has proven anything, it's that no matter how much we think we know, time will teach us otherwise. Since July 1, 2013, Charlotte's had four mayors, two NBA team names, two minor-league baseball stadiums, and one (not-so) devastating Miley Cyrus concert cancellation.
This issue is filled with stories about lives that turned in a blink. Washington-based writer Luke Mullins trailed former mayor Anthony Foxx in his new role as U.S. Secretary of Transportation, and in the profile that appears on page 50, we see the differences in Foxx's life now compared to a year ago.
Before last September, NFL Hall of Famer and south Charlotte resident Joe DeLamielleure wondered if he was going crazy. He got his answer when he was diagnosed with CTE, a brain injury linked to football. Writer Matt Crossman has known Joe D for two years, and his compassionate story can be found here.
Then there's Steve Luquire. In February, Luquire and I met for lunch, and he pitched the story of Project Life, an organization that's adding people to the bone marrow donor list. Luquire and his wife, Vicki, had just come home after staying for 109 days in Durham, where Vicki received treatment for a bone marrow disorder. They were hopeful for a full recovery, Luquire told me. I turned the idea over to writer Adam Rhew this spring, and he set up a meeting with Luquire in early April. Then, unexpectedly, Vicki Luquire's condition worsened, and she died a few days after the first interview. Adam called Steve a couple of weeks later to ask if he wanted to continue working on the story. He didn't have to, but he did. Thank you, Steve.
A year ago in the July issue, I wrote my first editor's note, and in it I promised to continue the magazine's rich storytelling tradition. The thing about stories is, they change. This issue is a pretty good lesson in that.
One more something new: We moved offices June 1. The company that owns the magazine, Morris Media Network, purchased Charlotte Parent, a fine publication you can find all over the city. A suite next door to the Parent offices opened, so we moved in. Our address is now 214 West Tremont Avenue. The Parent folks have been very welcoming. We share a kitchen; theirs is cleaner than ours at the old place. That's nice. As I write this, I can look outside my new office window and see a crane building more apartments in South End, and I can look on the floor around me and see boxes ready to be unpacked.
Michael Graff