Accolades continue to roll in for Charlotte craft beer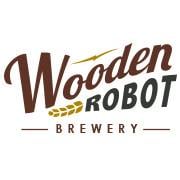 There's great beer being made in Charlotte, along with some incredible spots to enjoy said craft beer. I know that. You know that. And now, it's great to see some local breweries, shops and beers continue to get both regional and national recognition.
This only furthers Charlotte's footprint as a craft beer destination in the Southeast. Here's a roundup of the latest awards and accolades:
–In late January, Lenny Boy Brewing was awarded the first place ribbon in the 2015 National Organic Brewing Challenge. The award was for Lenny Boy's very popular Burn Down for What, the brewery's sour brown ale. Lenny Boy followed that up by winning bronze medals in the 2016 Best in Craft Beer Awards for Life in the South (Helles/Helles Bock) and Burn Down for What (Mixed Fermentation).
–Two other local breweries were awarded medals in the 2016 Best in Craft Beer Awards. Sugar Creek Brewing won gold for its Biere de Garde and silver in the Belgian Tripel category for its Tripel. D9 Brewing in Cornelius took the silver in the Mixed Fermentation category with its black sour, Ezekiel 25:17, one of the top local sours this beer writer has tasted in the last year.
–RateBeer recently announced their Best in 2015 awards, with two local breweries and a longstanding favorite place to buy craft beer garnering awards. Sugar Creek Brewing was named best new brewer in the North Carolina subregion, while Common Market won the award in that same subregion as the best grocery retailer for craft beer. Triple C Brewing won bronze in the Baltic/Imperial Porter category for its Up All Night breakfast porter.
–In the January issue of Beer Advocate magazine, Wooden Robot was honored as one of 33 breweries nationwide in the "Class of 2015 – Best New Breweries" list. Also, NoDa Brewing just snagged a spot in Southern Living's "South's Best Breweries" feature, as one of 22 breweries honored (Morganton's Fonta Flora also made that list).
–Finally, coincidentally (or maybe not) three of the breweries previously mentioned also won the first annual Gravity Magazine Best in Show Awards at the most recent Queen City Brewers festival: Wooden Robot (1st place for its A Sour Darkly), NoDa (runner-up for its Hot Pistol) and Triple C (honorable mention for its bourbon barrel-aged Up All Night).