Additional breweries added to Untappd festival at Panthers stadium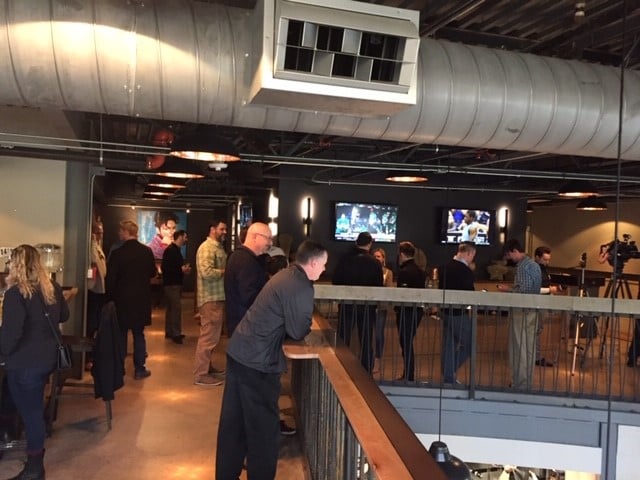 Since the announcement of what will be Charlotte's largest craft beer festival ever two weeks ago, the Untappd Beer Festival has sold more than 30 percent of its tickets with additional breweries signing on as well.
The Untappd Beer Festival will take place at Bank of America Stadium May 4, and early returns on ticket sales and overall engagement has cemented this festival to be a yearly event in the Queen City.
"We've had tickets sold in 40 different states, along with Canada and the U.K.," Untappd president and COO Trace Smith says. "We're almost sold out of our VIP and early entry tickets, so that's exciting."
Smith adds that while the inaugural festival has come together quickly, look for a multi-session and multiple-day event in Charlotte next year and beyond.
Currently 102 breweries are scheduled to appear, and expect that list to increase leading up to the event. This festival will incorporate local breweries as well as popular ones that do not distribute in North Carolina, such as Bottle Logic, 3 Floyds and Weldwerks.
Untappd is a beer app used by many craft beer drinkers to "check in" a beer or brewery/bar and view beer ratings. Based in Wilmington, the app has roughly seven million users across the globe, and Smith says feedback from many has revolved around one request.
"We were constantly being asked to do a festival," he says. "So after thinking about it, we knew we wanted to make a home base for this in North Carolina and the place that made the most sense is Charlotte. You've got a great airport, it's accessible and there's a great craft beer scene here."
The only thing left was the venue, and that came about as Panthers ownership changed hands last May. When David Tepper purchased the team, he had an immediate vision for Bank of America Stadium than just football.
"We've talked internally the last couple years about doing some sort of craft beer festival at the stadium," vice president of stadium operations Scott Paul says. "You know, the Charlotte region has just really exploded with a lot of cool breweries. The way this came about is that Dave has been looking to program this stadium. He wants to use the building as a community asset and really, the May timeframe was good for us to look at something like this.
"So after talking to the Untappd folks, it really escalated quickly. It's been a great partnership and we're excited to help put this on to create a great experience at Bank of America Stadium."
Adds Smith, "I think it's great that David Tepper wants to use the stadium for more events and make the stadium an economic engine for the city, and we're excited to be part of the first big event at the stadium."
This festival also allows a chance to show off Charlotte and the surrounding area to visiting craft beer drinkers. At the event's kickoff last week, Legion managing partner Phil Buchy said his brewery was excited to support and be a part of the Untappd festival.
"Charlotte has such a vibrant and rocketing brew scene here, it's great to be able to highlight this on a national showcase to what this beer festival is turning into," he says. "And I love that a local business like the Panthers are supporting other local businesses. Even though this will be a national and international beer festival, the fact that they are supporting the local businesses of Charlotte, North Carolina and South Carolina and embracing them as part of this offering is awesome."
You can purchase tickets for the festival can be and see the list of breweries pouring at the event at this link.