Advice from Charlotte-Area Interior Experts We Spoke with This Year
We're pulling together some of the best advice we've received this year when it comes to home decor.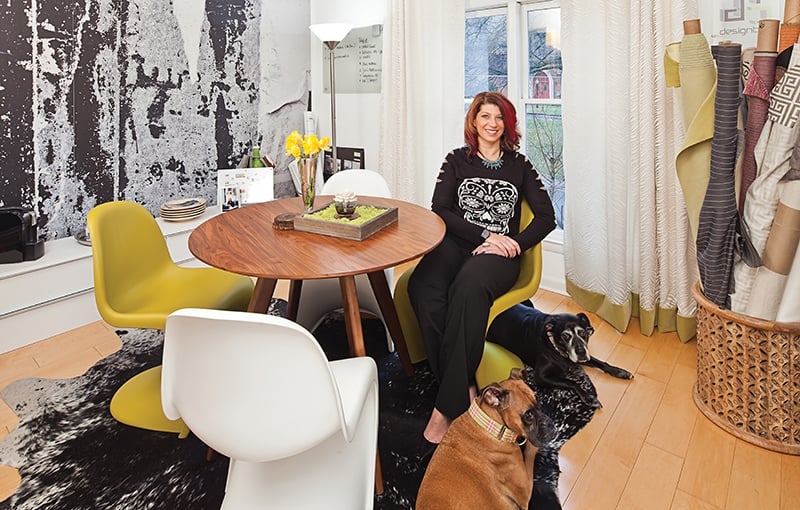 As the year comes to a close, we're looking back at all the useful home decorating and care advice countless Charlotte-area experts have given us. From tips on de-cluttering your home to guidelines for choosing an area rug, these bite-sized knowledge nuggets are just enough to digest as you head into 2017 with a checklist of goals.
Our favorite pieces of advice are below.
Designbar's Monika Nessbach on using Feng Shui in your home:
"Making small changes in areas of a space that, based on your opinion, need help/support, can impact the balance of the overall space. These changes can be made with the placement of plants or objects, mirrors, crystals, colors, etc."
Wesley Mancini on where to splurge and where to save when buying a rug:
"The rooms you spend the most time in are the ones to splurge on. If you need to budget, skimp on the bedrooms or the kid's room. Guests seldom go into these rooms, and children and pets have a tendency to cause mayhem and destruction regardless."
Crazy Jane's Tom Holley on a design trend he'd like to see die:
"If I see another off-white Tuscan kitchen, I'm going to scream."
Kate Emmons of Kate Emmons Designs on adding color into a space:
"If a client likes color but afraid to commit, I suggest adding color slowly with accents such as pillows, accessories, lamps, artwork. That way they can easily move them or change them out if it's too much for the client."
Cathy Austin of Catherine M. Austin Interior Designs on hanging your first gallery wall:
"Have fun with the arrangement and don't try to make it perfect. The odd shapes and negative space often make the arrangement more interesting."
Caroline Brackett, owner and principal designer of CBB Interiors, on brainstorming color schemes:
"Look to nature for unexpected color pairings and schemes. She knows best!"
"Home rehabber" Deanna Radaj on de-cluttering your home (just in time for a fresh start in 2017!):
"Go through your collections and identify what REALLY has meaning (like an autographed baseball or a jersey from college). Then display it. Enjoy it. You can't say that you LOVE something if it's packed in a box in a shed or attic gathering dust."