After brewing 100 beers over a calendar year, Sycamore set to celebrate anniversary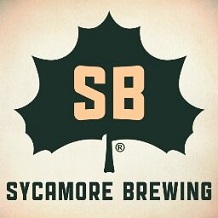 When Sycamore Brewing first threw open its doors last October, it seemed like all of Charlotte was in attendance.
And with a great location (complete with a huge outdoor space) along with terrific beers (including a Great American Beer Festival medal), the crowds have continued to roll in at the South End brewery. Next up for Sycamore is an expansion of the brewery, along with Sycamore's first bottles and cans rolling out hopefully by the end of the year.
But first, it's time for a well-deserved celebration, especially given the fact Sycamore will have brewed and released 100 different beers by the time the brewery has its one-year anniversary. The brewery's party will take place this Saturday beginning at noon and feature live music throughout the day, along with special releases of beers – the final two that will allow Sycamore to hit the 100-beer mark.
"It's certainly been a wild year," says Sarah Brigham, co-owner of the brewery with her husband, Justin. "There have been some days where time has flown by and you can't imagine it's been a year, and then others where it feels like we've been doing this for five years."
Which, Justin adds, isn't far from the truth.
"Really, we're four years into the project," he says. "It was a year of planning, a year of looking for a building, a year to build and then a year of running the business … which is definitely more fun."
After enjoying a smashing opening, Sycamore was steadily releasing beers out of the taproom on a weekly basis. Soon after, there was an idea: What if the brewery could do 100 beers in one year? Justin, who brews at Sycamore along with Jordy Smith and Andrew Viapiano, quickly got to work.
"It was somewhere around December that we realized the pace that we were at and there was a very good chance that we could hit 100 beers in Year One," Sarah says.
"You know, recipe formulation is probably one of Justin's favorite parts of the whole thing. There are a lot of really stressful and not-so-enjoyable parts that come with running a small business. But for Justin, that's what he does in his off time. We'll be at home just relaxing and he'll have his laptop out crunching the numbers on barley and malt. So it became a really fun challenge for us."
Adds Justin, "Between myself, Jordy and Andrew, we have stacks of recipes from our time brewing, so we dusted those off. When you think about it, it's wild – we'll have put out a new beer for every 3.5 days."
Sitting pretty among those 100 beers is Southern Girl Lager, which received a bronze medal at the 2015 Great American Beer Festival last month in Denver. Winning a GABF medal is a huge deal, and even bigger in a brewery's first year. The icing on the cake? It just happened to be Justin's birthday when the announcement was made.
"We were here at the brewery watching it on the livestream and it was Sarah, myself, Jordy and Andrew and when we saw it come across, we all did a double-take," Justin says. "We had to look again to make sure.
"It was really validating. We pretty much live here, 7 days a week. It's been blood, sweat and tears that go into our beers. It's the first time we've entered any kind of competition ever, and to get a medal there was really special – especially on my birthday," he says with a laugh.
Southern Girl will be one of four beers Sycamore plans to can, along with Peak Farm Double Pale Ale, Countryside IPA and Foxhound American Ale. The hope is to have the 16-ounce cans ready by the end of the year. That's also the goal for Sycamore's first two bottle releases: Bourbon Pecan Porter and one of the brewery's top beers (at least in this beer writer's opinion), Salty Coconut Red Ale aged in rum barrels from Barbados and Nicaragua.
In other future Sycamore news, the brewery is working on expanding on their current property, including adding another taproom along with a beer garden. The Brighams are excited about the potential an expansion (the target date is next summer for completion) can bring.
"When you start a brewery and don't have a huge budget, you have to prioritize," Justin says. "Some things have to get built and then there's some things you wish you could have, but those have to get pushed down the line, and we've got some really exciting ideas we've had ever since we began to look at this property. And to be able to recognize those as we move forward is really exciting.
Adds Sarah, "(Expansion) was always part of the plan, we just didn't anticipate it happening so quickly. South End has been amazing as a neighborhood and community. We don't want to leave here, and now we don't have to. There's a lot of space around to build on and we can grow organically off of our own piece of property, which is what we've always wanted
As for the anniversary celebration this Saturday, it will be an all-day event. Sycamore will have two outdoor stages with nonstop music. Plenty of beer will be on tap, including the 99th and 100th beer. Two outdoor bars will be set up as well, and a number of food trucks will be on hand as well.
"For us, it's a celebration of a year of really hard work and really good beer," Sarah says. It's going to be a big party."
Yes, it's been quite a year for Sycamore. Brewing 100 beers in 365 days is a very impressive feat, and there's many more to come. But since even the biggest Sycamore fan likely missed out on a number of the 100 beers, below is a complete list of everything that's gone on tap at the brewery, with comments from Justin on a few of the memorable ones (Note: The Huckleberry Pie story is an all-timer):
Southern Girl Lager
"Southern Girl is dear to our hearts. It is clean, crisp and such a great anytime beer. In the craft beer world of extreme flavors, there is still so much to be said for balanced simplicity. The icing on the cake was this beer winning a Great American Beer Festival medal this year."
Countryside IPA
"Countryside is almost always on tap at Sycamore, and it will be one of our first canned beers. After it won the Charlotte Business Journal's N.C. Beer Madness competition we knew we had a keeper. Every batch has a huge amount of six very special, fruit-forward hop varieties. When we brew Countryside, the smell of the brewery is incredible!"
Peak Farm Double Pale Ale
"Peak Farm is named after the farm where Sarah grew up. This beer is undoubtedly our staff's favorite. I'm not sure if 'Double Pale' is even a style, but it seems like an appropriate description since this beer is 7.2 percent ABV – really hoppy but not bitter. I think of Peak Farm as being very clean with a spicy citrus hop character."
Foxhound American Ale
The Salty Coconut Red Ale
"I swore we would never brew the Salty Coconut again after the first batch. I remember being in the brewery past midnight, hands raw from a plumber's snake, and saying absolutely horrible things about this beer. We had clogged our drain with over 100 pounds of toasted coconut, and I was determined to throw out the recipe. However, it sold faster than almost any beer we have made, and if we had one beer with a cult following, it is The Salty Coconut. We try and keep it on tap, but every batch goes so fast!"
Southern Girl Blonde
Serendipity Vanilla Session
Southerly OPA
Lazy Creek Wheat
Cabin Fever Stout
Gose Down Easy
South Mountain Cream Stout
Dark Falls CDA
The Airing of Grievances
The Airing of Grievances (Barrel Aged)
Winchester ESB
Raspberry Black IPA
Gourd Have Mercy!
Charlotte Yacht Club
Jordy's Peanut Butter Porter
Silver Stag Belgian White IPA
Blueberry/Blackberry Mosaic IPA
Bears in the Woods Brown
The Boozehound DIPA (collaboration with Triple C Brewing)
Island Girl Tropical Pale Ale
North Rock Irish Coffee Brown
Boondock Saint Honey Tripel
Sunburst Apricot Wheat
Trigger Happy Session Ale
Farmer's Choice Cucumber Saison
Temptress IPA
Trade Winds Pacific Hop Saison
Fireside Winter Saison
Tricksy Gypsy Plum Saison
Harvest Season: Local Wet Hop (2015)
Opening Day IPA
Cosmic Bandito Mezcal Tripel (Barrel Aged)
Clementine Wheat
Cloudy with a Chance of Peaches IPA
Castle Harbor IPA
Jubilee Session Amber
Feats of Strength
Feats of Strength (Barrel Aged)
Huckleberry Pie
"This beer makes me smile when I think about it. We have a friend who is a truly talented chef, and he put me in contact with an ingredient supplier he works with out West. After looking at the price list on my phone, I was excited to see five-pound bags of huckleberries for sale for around $15. I ordered 150 pounds. Boy, was I surprised when I saw our credit card bill. It turns out that cell phone screens are horrible for small print, and those five-pound bags were priced by the pound. This may be the most expensive beer we ever made, but I was so happy with the result!
Huckleberry Pie (Barrel Aged)
Mountain Candy IPA
Califormula
Midnight Black Session
Berry White Strawberry Belgian
Of Good Nature Red IPA
Friday Star IPA
Summer Pink Saison
Bière Noire
Party Time 3x Pale
After Party 3x Pale (Barrel Aged)
Sycamore Old Fashioned (Barrel Aged)
Free Spirit IPA
Kinfolk DIPA
Blood Orange Creamsicle
Sycamore Autumn Lager
Dank Williams
Tomahawk Golden Rye
Devonshire English Pale Ale
Huckleberry Saison
Strawberry Sunset
Pine River Rye
Grassy Knees Blonde
The Golden Peach
Casual Encounter
Casual Encounter Part Deux
Rubia Tropical
Sweet Tart Pink Belgian
Chocolate Guajillo Stout
Country Baby (collaboration with Triple C Brewing)
River Tweed Brown Porter
Crown & Anchor Pale Ale
Happily Ever After (North Carolina/Virginia Farmhouse)
Kiwi Farmer Saison
Red Rye at Night
Helga's Hotter Sister
The Blonde Panther
Kiwi and Strawberry Sorachi Ace Saison
Rollin' on Dubs Dubbel
Knight Rye'der
Mango Habanero Blonde
Fresh Crop Blueberry Farmhouse
Ironic Hipster Mustache Pomegranate Pale Ale
The Darkness Stout
Otta Know Better IPA
Strawberry White Chocolate Session
Pitch Black Stout
Delilah Extra Pale
Small Batch Rye
Drew's Weisse Up IPA
King's Breakfast Imperial Stout
Summer Garden Saison
Honey Darling Hefeweizen
Cascade of Berries
*Released on October 24 for One-Year Anniversary Party
*Released on October 24 for One-Year Anniversary Party