After the Ice Age, Your Weekend Party List for Jan. 26-27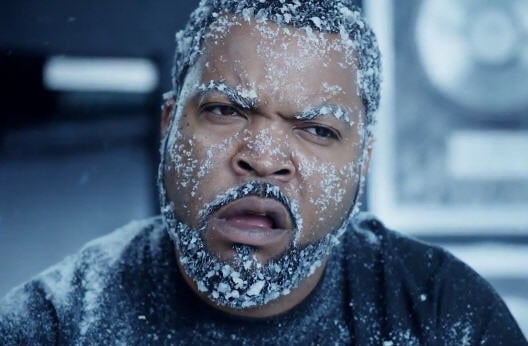 Because the threat of freezing rain and ice practically causes Charlotte to shut down, I decided to leave off Friday night events on this weekend's nightlife list (some events were being canceled; others will probably have low turnout). But the party must go on (Saturday)!
By the way, check back on Dusk Till Dawn next week for a list of Super Bowl XLVII parties in Charlotte.
Saturday, January 26
'Stache House Bar & Lounge Grand Opening
As I blogged a few days ago, 'Stache House is holding its grand opening Saturday. It's a modern-day speakeasy, featuring high-end liquors, specialty martinis, select wines, local craft beer, and a variety of flavored hookah. Prizes will be raffled away. 6 p.m.-2 a.m. Free. 'Stache House Bar & Lounge, 1520 South Blvd., suite 120, stachehouseclt.com.
Signature Saturdays (monthly event)
The last Saturday of the month means the return of this jazz-infused party by Eddietainment. Enjoy music by popular Charlotte band The Harvey Cummings Project, order food from the pizza and pasta bar, and select from a great drink menu, including $6 martinis and $3 bottled beers. Plus, there will be complimentary Remy Martin V samples. 9 p.m.-2 a.m. Free before midnight; for VIP tables or birthday celebrations, email eddiet456@gmail.com. Vapiano, 201 S. Tryon St., vapiano-charlotte.com, eddietainment.com.
DJ Icey: One Big Room Tour
Acclaimed bass guru DJ Icey returns to Charlotte to lead the charge to the dance floor. Also spinning throughout the night will be DJ VB, Aaron Sigmon, DJ Indefinite, and DJ 1Up in the main room, along with Sundance Kidd, Miss Luna, Hobbess on the heated patio. Presented by Top Down Productions. Dharma Lounge, 1440 S. Tryon St., suite 105, dharmacharlotte.com, facebook.com/TopDownQC.
Solstice
Africana Connections presents its first event of the year, and your finest white party attire is strongly suggested (but not required). Test out your eclectic musical palette, with international music spun by DJ Unique and DJ Black Jack. 9 p.m.-2:30 a.m. $10-$25; VIP tables available. Fifth Element, 500 W. Fifth St., 5thelementnc.com, africanaconnections.com.
Sunday, January 27
Casually Turnt: Service Industry Uptown CLT
Party with some of your favorite nightlifers, to the sounds of DJ Ahuf and DJ Edward Shouse. $5 shots on special. Presented by Chaz Inc. 10 p.m.-2 a.m. Free admission to service and entertainment industry. Roxbury Nightclub, 116 W. Fifth St., roxburynightclub.com, twitter.com/chazinc.
Charlotte Life Sundays (weekly event)
Keep your weekend going at this hip-hop party, hosted this week by model and former VH1 reality TV star Candy Richards. Music by DJ K Nyce. Presented by So Fresh Entertainment. 10 p.m. Free until 11 p.m.; cover charge after; VIP tables available. Empire Lounge, 1440 S. Tryon St., suite 110, empireloungeclt.com, twitter.com/whofresherthnme.
Verify dates, times, prices, and other info at the web addresses listed for each event.

Be sure to bookmark www.charlottemagazine.com/Blogs/Dusk-Till-Dawn to stay plugged into Charlotte nightlife. Follow me on Twitter @HollidayInk; email me at jarvish@grownpeopletalking.com.