After-Work Events, DJ Battle, NBA Draft Party, Bowling 4 Booty, and More June 25-27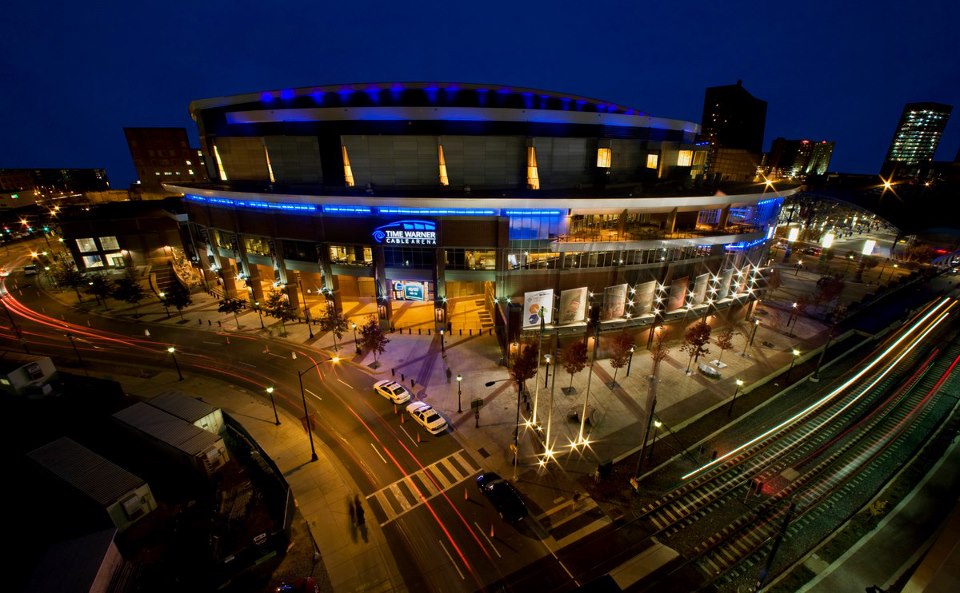 If you're looking for some after-work fun this week, check out these social events and parties.
Tuesday, June 25
JAI Summer Cocktail Jazz Benefit
Legendary saxophonist Donald Harrison Jr. will perform, while you enjoy complimentary hors d'oeuvres and order from the drink menu. Presented by Jazz Arts Initiative (JAI), and proceeds from the "Jazztini" cocktail will benefit JAI student scholarships, education, and performance programs. 5:30-7:30 p.m.; music continues until 10 p.m. Free.
Delta's Restaurant
, 525 N. Tryon St.,
facebook.com/deltascharlotte
,
thejazzarts.org
.
Music Mania Trivia (weekly event)
Compete in music trivia for prizes, hosted by Little Dreamer Productions. Drink specials are $3 Miller Lite and $4 well liquor. 6 p.m.
Sip Charlotte
, 200 N. Tryon St.,
sipcharlotte.com
.
Royal 'N' Rumble
There'll be four rounds of DJs going head to head: DJ BossMan vs. DJ Pat Rineman, Edward Shouse vs. DJ A-Minor, DJ Styles vs. DJ Ahuff, and Kyle Biddy vs. Rob Banks. Event will also feature BVRBO$A, hosted by hip hop duo Brody and Choch, and is a birthday celebration for Boy Beats World and DJ Complete. It's also your chance to check out this newly renovated venue. Presented by Kidnice Entertainment and Yacko. 9 a.m.-2 p.m. $5.
Neighborhood Theatre
, 511 E. 36th St.,
neighborhoodtheatre.com
,
facebook.com/KidniceEnt
.
Wednesday, June 26
BLOC After-Hours
Business Leaders of Charlotte (BLOC) present this networking event on the last Wednesday of each month for professionals who want to build business through relationships. 5:30-7:30 p.m. $5.
The Saloon at NC Music Factory
, 900 NC Music Factory Blvd.,
thesalooncharlotte.com
,
businessleadersofcharlotte.com
.
Pop Life (weekly event)
The big Wednesday night party continues, with music this week by DJ PhalseID, and hosted by Power 98 FM's No Limit Larry. 9 p.m.-2 a.m. Free; VIP tables available, tami@republicofcharlotte.com.
Re:Public
, 314 N. College St.,
thesolkitchen.com
.
A Service Industry Salute
DJs Wiggz N Wonz will spin, while you enjoy drink specials such as $4 Fireball, $3 Corona, and $6 Red Bull and vodka. Also now serving luxury shisha (hookah) on the veranda. 10 p.m. Free.
Osso Restaurant & Lounge
, 1000 NC Music Factory Blvd.,
ossocharlotte.com
.
Thursday, June 27
Alive After Five (weekly event)
It's the city's largest, weekly after-work party. Music this week by 20 Ride on the rooftop stage, and Jeff Luckadoo & Southern Wave on the courtyard stage. 5 p.m. Free; VIP tickets available. Wristbands from Alive After Five get you free entry in official after-parties at Whisky River, Suite, BlackFinn, and StrikeCity.
EpiCentre
, 210 E. Trade St.,
aliveafterfives.com/the-epicentre
.
Charlotte Bobcats NBA Draft Party
The Bobcats have the fourth overall pick in the 2013 NBA Draft. Come watch the event on the big screens, and be entertained by music from DJ Complete, TV and radio hosts Steve Martin and Scott Lauer, refreshments, fun, and games. 6-9 p.m. Free; RSVP at
bobcats.com/enter.html
.
Time Warner Cable Arena
and
Trade Street Plaza
, 333 East Trade St.
Second Annual Bowling 4 Booty
Levine Cancer Institute presents this fun evening to raise funds for 24 Hours of Booty. Your admission will include bowling for the night with shoe rental and a barbecue dinner. Plus, Terrapin Beer Co. will be featuring a "Tap Takeover." 6-10 p.m. $20 in advance, $22 at door.
10 Park Lanes
, 1700 Montford Dr.,
rollten.com
,
lcibowling4booty.eventbrite.com
.
Guitar Under the Stars
Singer/songwriter Chris Cook will perform a mix of country, blues, folk, and rock and roll on the patio. Drink specials are $1 can beers, $3 well drinks, and $7 buckets of beer. Saloon opens 7 p.m.; show starts 9:30 p.m.
Saddle Up Saloon & Dancehall
, at NC Music Factory, 820 Hamilton St.,
saddleupsaloon.com
.
Verify dates, times, prices, and other info at the web addresses listed for each event.