After-Work Events, Panthers Player Birthday Party, Girls Movie Night, Brisk Bodega, and More July 9-11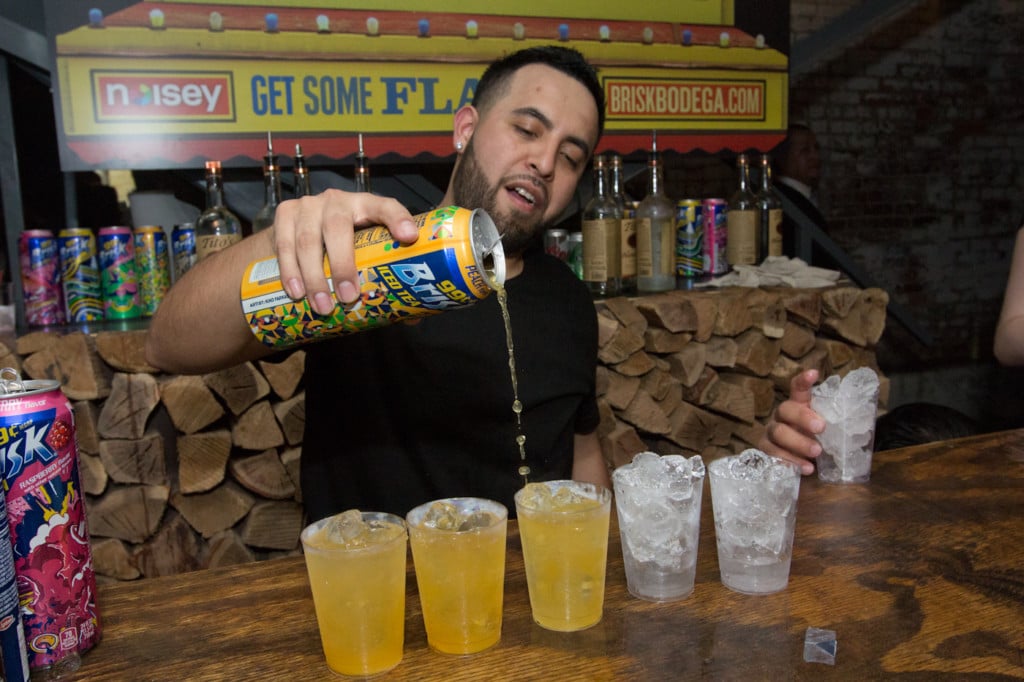 Rain, rain go away! Now check out one of these weeknight events.
Tuesday, July 9
Demolition Party in South End
Historic South End is teaming up with the UPS Store, Camden Gallery, and the Charlotte Community ToolBank for an event to mark the demolition of the lone remaining building on the block (bordered by Camden Road, West Boulevard, Hawkins Street, and W. Kingston Avenue) to make way for the development of the new Camden Gallery apartments. Attendees will toast the final building demolition after a few short remarks by business leaders. 4-6 p.m. Free; RSVP to Ted Boyd, tboyd@charlottecentercity.org.
The UPS Store
, 1800 Camden Rd.,
historicsouthend.com
.
Party in Honor of Humane Society of Charlotte
Sip Charlotte is helping the Humane Society of Charlotte celebrate its 35th anniversary with a fun evening, including Music Mania Trivia, complimentary appetizer buffet, and one free draft beer for each guest. 5-8 p.m. Donation requested.
Sip Charlotte
, 200 N. Tryon St.,
sipcharlotte.com
,
humanesocietyofcharlotte.org
.
CNP's After-Hours Networking
Wednesday, July 10
Wednesday Night Roll Out (weekly event)
Drex and Maney from Kiss 95.1 FM host this event, also featuring music by DJ TMAQ. Specials include $5 sushi, $6 bistro appetizers, $3 sake bombs, other drink specials, and prize giveaways. 5:30-7:30 p.m. Free.
Enso Asian Bistro and Sushi Bar
, at EpiCentre, 210 E. Trade St.,
ensocharlotte.com
.
Girls Night Out
You can enjoy your favorite chick flicks on the big screen every second Wednesday of the month, for a special $1 admission. This Wednesday's showing is
Flashdance
. Specials include unlimited pizza for $10 and half-priced cosmopolitans. Hosted by NBC Charlotte's Dayvee Sutton, who will also be giving away prizes; participate by following her on Twitter @dayveesutton. 7-10 p.m.; movie begins at 7:30 p.m. $1 (buy tickets in advance at the website); free parking at the EpiCentre.
Studio Movie Grill
, 210 E. Trade St.,
studiomoviegrill.com
.
Pop Life: Charles Johnson's Birthday Edition
The Carolina Panthers' star defensive end is celebrating his birthday at this weekly event. Hosted by models Kyra Chaos, Bella SanDiego, Michelle Cortez, and Delicia Cordon. There'll be a special performance by
Roscoe Dash
, and music by DJ B-Lord. 9 p.m.-2 a.m. Free; early arrival suggested; VIP tables available, tami@republicofcharlotte.com.
Re:Public
, 314 N. College St.,
thesolkitchen.com
.
Thursday, July 11
Fashion Forward Thursdays
Held the first Thursday of each month (pushed back a week this month because of the Fourth of July holiday), this event celebrates Charlotte's fashion industry. Come meet and greet designers, stylists, makeup artists, boutique owners, and more. 6:30 p.m. Free.
Osso Restaurant and Lounge
, 1000 NC Music Factory Blvd.,
ossocharlotte.com
.
Carolina Brewery Tap Takeover
This local brewery is taking over the taps, offering flights of three beers for $5—choose from Sky Blue, Flagship IPA, Copperline Amber, Oatmeal Porter, and Bullpen Pale Ale. There'll also be complimentary food from Dandelion Market and a raffle for prizes from the brewery. 6-9 p.m.
Prohibition
, 200 N. Tryon St.,
prohibitionclt.com
.
Brisk Bodega
Brisk (iced tea) and Noisey (VICE's music channel) are bringing the Brisk Bodega experience to 14 cities across the country, stopping in Charlotte this Thursday. Featuring music by DJs AHuf, Famous Jason, J Overcash, A Styles, and rappers Stranger Day and Ducko McFli, along with giveaways. 9 p.m.-2 a.m. Free; RSVP at
briskbodega.com/rsvp
.
Apostrophe Lounge
, 1440 S. Tryon St.,
apostrophelounge.com
,
briskbodega.com
.
Verify dates, times, prices, and other info at the web addresses listed for each event.
Be sure to bookmark www.charlottemagazine.com/Blogs/Dusk-Till-Dawn to stay plugged into Charlotte nightlife. Follow me on Twitter @HollidayInk; email me at jarvish@grownpeopletalking.com.