Alive After Five Kicks off 2012 Season April 5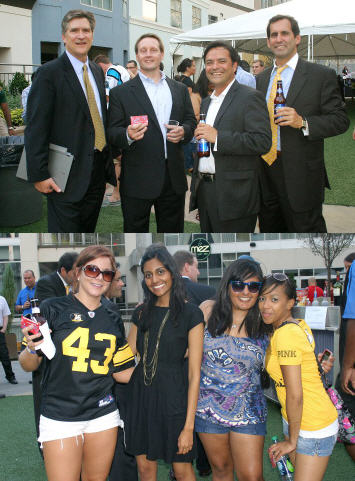 The consistently warm weather we received in February, which, naturally, has carried on through March, might have thrown off your spidey senses. But contrary to what you've been feeling, spring officially began just a few days ago. However, there's another way we mark springtime in Charlotte: the kickoff of Alive After Five.
The venerable, weekly after-work social begins Thursday, April 5. As is tradition, Alive After Five will be held at Wells Fargo Plaza for the first month, before commencing at the EpiCentre from May through September.
Attending Alive After Five is a rite of passage to becoming a Charlottean. Natives or those of us who have lived here several years usually come out on the Thursdays when a particular band we like is scheduled to play. Newcomers tend to go more frequently because AA5 is a fun and exciting way to meet people, and a great way to get to know uptown better since portions of the crowd often flock to various nearby bars and restaurants after the event starts to wind down around 9 p.m.
AA5 organizers have released the live music schedule for the first few weeks:
Wells Fargo Plaza (301 S. Tryon St.)
EpiCentre (210 E. Trade St.)
May 3
The festivities begin Thursdays at 5 p.m., of course, it's free admission, and in addition to the live music and mingling, there are also plenty of drink stations serving your favorite adult beverages. You'll also find various promotions and giveaways from week to week.
For more details, visit aliveafterfives.com.
Be sure to bookmark www.charlottemagazine.com/Blogs/Dusk-Till-Dawn to stay plugged into Charlotte nightlife.