Along the Way: The Ballot's Back Pages
In the age of information, how much do we actually know?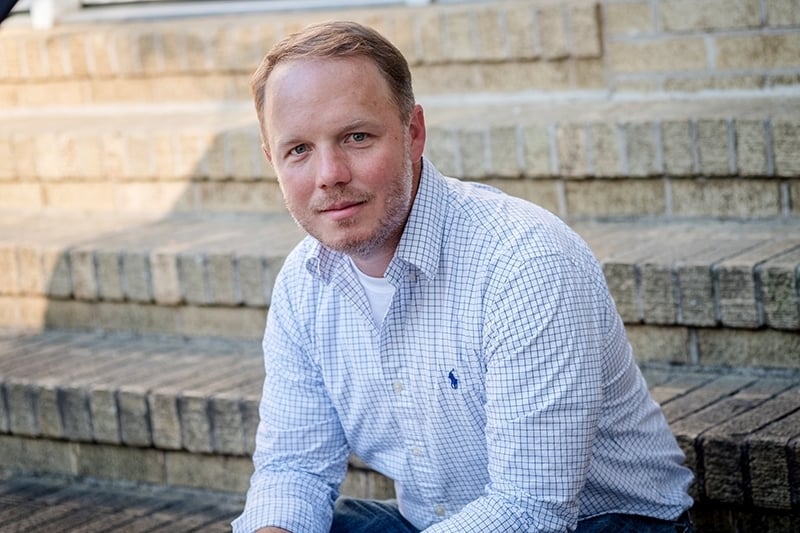 A JUDGE TRIED to explain a ruling to me a few weeks ago. He hadn't made this ruling, or asked to be on the receiving end of it, but his future as a member of the county's justice system depends on how well he informs people what it means.
Donald Cureton became a Mecklenburg County district court judge in 2011. He works in juvenile court and youth recovery court, seeing kids with all sorts of issues, from poverty to broken homes to mental illness. It's heavy stuff, ruling on a kid's future. Cureton is by all accounts the type of person you'd want in that role. He's calm and thoughtful. He's also a 1996 graduate of Garinger High School in east Charlotte, which, even in the days of busing, had a reputation for being a "rough" school. His wife, Deanna, teaches English at Charlotte Early Engineering College and was chosen as Charlotte-Mecklenburg's 2017 Teacher of the Year. Point is, he knows these kids.
But Cureton's position, he explained to me, is in jeopardy this November because of a bill that swept through the General Assembly this summer with little attention. Instead of having countywide elections for district court judges—as is the case in the majority of the state—Mecklenburg now is split up into eight districts. The reasoning for the bill, sponsored by state senators Jeff Tarte and Dan Bishop, is somewhat sound: By giving voters one district, they have fewer decisions to make, and they can make more informed choices. If you live in Davidson, for instance, it's easier to remember the names up for two seats in District 26C, rather than try to understand what a judicial candidate from Ballantyne's 26B stands for.
Here's the complication: After they're elected, Mecklenburg County's district court judges oversee cases involving people from all over the county, not just their district. Those same judges from Davidson and Ballantyne rule in cases involving young people from east and west Charlotte.
Of course, laws are laws, and judges are paid to know and enforce them as they're written. But it's undeniable that our country's justice system has a long history of handing down decisions unequally. Representation matters, especially when it comes to young people who've committed crimes. Cureton is a black man who went to a high-poverty high school. The young people in the justice system are overwhelmingly black and poor. With this summer's changes, Cureton is in district 26A. The district covers lots of Eastover and Myers Park, then heads out to Matthews and Mint Hill. So Cureton, who has seven years of experience and countless hours invested in the most vulnerable children in the community, now faces a white opponent, Paulina Havelka, in an overwhelmingly white district.
Not that he's complaining. But the conversation startled me. If I'm paid to know what's going on and I somehow missed the importance of these changes last summer, he has his work cut out for him in a part of the county where busy parents have little free time, running from work to school to sports.
In this era when we have more information and more options than ever, it sometimes seems like we know less and have fewer choices.
This summer, a private equity firm purchased a hospital system that owns eight hospitals in rural North Carolina. Working for another publication, I contacted the CEOs at all eight hospitals hoping to ask a simple question—What does this mean for the communities involved?—and not one was permitted to talk by the parent company. There were no community meetings. And now, thousands of people in rural areas around the state have no clue what's happening with their local hospital.
The idea that we can make our own futures through individual choices is part of the foundation of American culture, but unless we're in the highest positions, we're all being steered in some way—to cars and homes and political candidates. For the poorest among us, including most folks in those rural hospital areas, choice is close to a fantasy.
As I write this on a Friday in mid-September, the eyewall of Hurricane Florence is over the North Carolina coast. My parents live in Shallotte, right in the path. My mother is healthy; my father is in a nursing home and needs attention beyond what we can give him. When they evacuated, one had a choice and one didn't. My mother came to stay with me, and the nursing facility put my father on a bus to a sister location in Marshville.
Others who live near the coast are far less mobile than he is. A Wilmington newspaper reporter walked up and down a rural street before the storm, and people not only told him they planned to stay, but said they weren't aware they were in any danger. The ability to evacuate is a privilege; the knowledge that it's necessary is, too.
The same applies to voting. If we're lucky enough to vote, we should understand what we're voting for. For all the energy we spend arguing our positions on the elected officials at the top of politics, our time would be better spent getting to know the back pages of the ballot. After all, if we don't know the judges we're voting for, what will we do if we ever have to stand before one, on the off chance that we're not all born perfect?