Along the Way: The Last Dreams of the King
Fifty years after the civil rights leader's death, an opera urges each of us to do more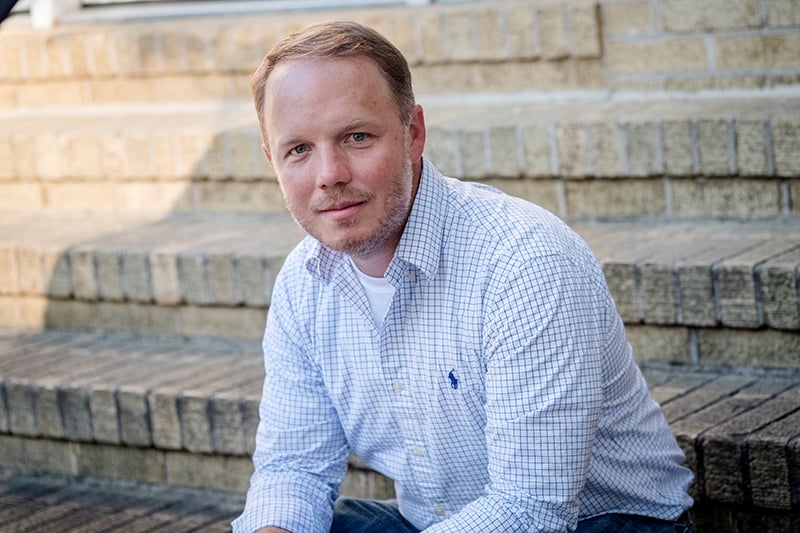 THREE DAYS after white supremacists carried out a violent weekend in Charlottesville last August, Ron Carter looked out over a long table in an uptown boardroom. Around it sat pastors, nonprofit directors, attorneys, civil rights advocates, aspiring politicians, an opera maestro, and even a NASCAR pit crew member. I was in the seat next to Carter, who was in his final months as president of Johnson C. Smith University.
We'd gathered for a preview of I Dream, a rhythm and blues opera framed around the last 36 hours of Martin Luther King Jr.'s life. Opera Carolina officially brings the show to Knight Theater this month. In it, the character of King reflects on his life through dreams and memories in the hours before being killed outside his Memphis motel room on April 4, 1968. But it's more than a collection of snapshots; it explores King's internal conflicts, particularly those that come with being a public figure. In one of the video clips we saw, recorded at a performance of the show in Washington, various characters call out words commonly used to describe him, and his conscience responds, in the song "Will It Always Be This Way?"
An icon, idol? No, nothing more than a man.
A good man? God knows that I try to be.
A prophet, visionary? Villain.
A hero, saint? And sinner.
A husband, lover? A fraud.
A perfect image? The image is fake.
A social conscience? I wish I'd ignored what kind of man am I.
After we watched that clip and the lights came on, we went around the table and shared our impressions. The word used most frequently was "humbled." And it was humbling, to see a leader whose cause was absolutely and indisputably right question himself anyway. We should hope all of our leaders are aware of their own potential to be flawed.
The events of the previous weekend hung over our conversation, though. White supremacists had, after all, gathered with tiki torches and one had driven a car into a crowd, killing a woman, just one state north of us. This was just two years after another white supremacist killed nine people in a church just one state south of us. For all the inspiration we felt as a group of community members from all races and backgrounds, it was difficult to escape the truth that unabashed racists continue to openly terrorize people 50 years after King's assassination.
We talked about how I Dream could be used as a community-building device here in our city, to counter the flow of grim national news. When someone suggested that we might be too late, Dr. Carter spoke up.
"Are we too late? Yes, we are too late," he said. "But strong leadership is creating new realities out of tough situations. We have a chance to create a new reality."
Day after day, I read news that makes me think the world's gone mad. And day after day, I have conversations like these in Charlotte that let me know it hasn't.
Since that gathering, I Dream has grown into something bigger than the five full-opera performances on Opera Carolina's calendar. Throughout February, March, and April, the organization hosted about 20 community engagement sessions in churches, community centers, and businesses, in which they'd play a musical video clip or two from the show and gather feedback. More were scheduled in May. Opera Carolina has also gone into schools, inviting classes to include songs and clips from the show in lessons on the civil rights movement. It's also gone into churches all across town for "Singing Sundays," in which a song from the show is incorporated into a service. Show sponsor Novant Health started a program that identifies and develops emerging leaders, with the first group set to be recognized at the opening of I Dream on May 18.
In the engagement sessions, participants are asked to answer silent reflection questions after watching the clips, much like our group did that August day. A couple of them are: "What do you most hope will not always be this way?" and "What do you most hope will change?" They share their responses in small groups, little discussions about the big problems of today.
That's the power of art at work: Reflection starts with the individual, then spreads to a group, then to more groups. It's nice to be reminded that this is the natural order of things, that broad solutions come only after each person quietly answers something far more personal, something like the question that's lingered with me since that day:
If you had one night left to sleep, what do you hope you'd dream about?