Along the Way With Michael Graff: Perspectives on Progress
Defining the right pace for change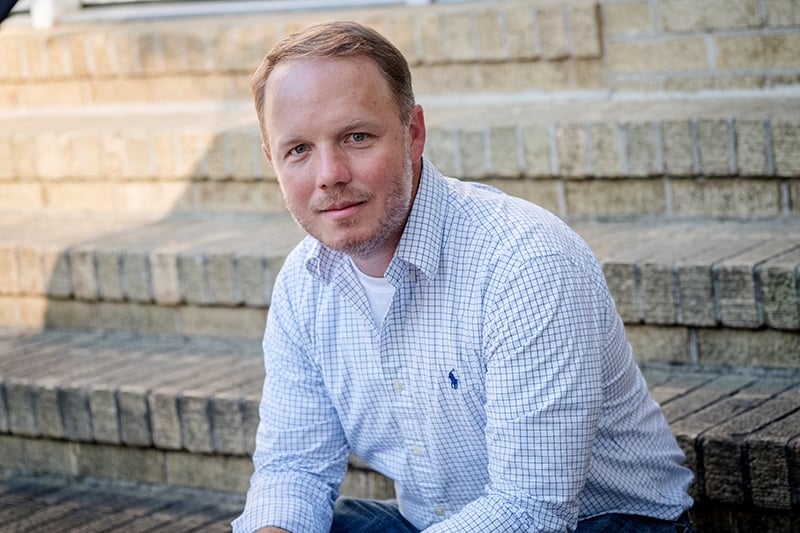 EVERY DECEMBER, I schedule an eye doctor's appointment. My optometrist is a nice enough fellow who enjoys taking my money as much as any other doctor I've ever met, and we use the occasion to catch up. Last year, his kids got a drone for the holidays, which means he got a drone for the holidays, which made him very happy.
For all the advancements in medicine, the eye chart remains the toughest test of integrity I've encountered. I can sit in that chair and study the letters for 10 minutes before he even enters the room. Then he'll ask me to look at it with both eyes, and by the time we're down to left-eye-right-eye stuff, I've memorized most of the chart. The dilemma then becomes whether to cheat or not, only in this case a perfect score leaves me with a bad prescription while his kids get another drone.
We make small talk in between tests. When he asked how my year had been last December, the question carried more weight—2016 was the year massive protests broke out after a police officer killed Keith Lamont Scott. I was uptown one night later, standing 15 or so feet from protester Justin Carr when he was shot and killed. A man named Rayquan Borum is charged with Carr's murder; he rejected a plea deal this past August. His lawyer has said publicly that Borum admits to shooting a gun, but that he didn't intend to kill or harm anyone.
If that's true, if it wasn't intentional, the bullet could've hit anybody. That leaves all of us who were there to wonder: Why did it choose Carr? Why didn't it choose me? We all carry that question with us, some heavier than others. Toussaint Romain, one of this magazine's 2016 Charlotteans of the Year, has become a good friend since the protests, and I know he still jumps sometimes when he hears a loud bang.
For most of the past 15 months, people asked a reasonable question: What's changed?
I went back to the housing complex where Scott died to observe a candlelight vigil on the anniversary this past September. The vigil, led by Charlotte Uprising, a group that's blunt about its dissatisfaction with progress here, was peaceful and solemn. There was music and there were speeches, including moving words from Carr's family. It ended with a lighting of lanterns for Carr and Scott.
When we ask whether Charlotte's changed, maybe we should consider what the city has sent us: In the past year on the west side, we've seen the construction of a campus that includes a development center for kids from birth to 5 years old. I've been in meetings with private citizens who are raising money, much of it quietly, for affordable housing. And we have numerous new teen-mentorship programs either being formed or in the process of being formed. We've had modest changes in student assignment and an increase of $750,000 in spending on workforce development. Charlotte might also tell you, if you ask why Charlotte hasn't changed, that Charlotte sent us a new mayor and pushed five people under 40 to victory in the November city council elections, including Braxton Winston, a protester who was arrested last September.
No, it's not enough. One thing we should reconsider, quite frankly, is extending terms for county commissioners and city council members from two years to four. It would be nice to go even one year with both bodies focused on governing instead of re-election. Real change occurs over generations, and we need to make sure our attention is on those kids entering preschool now.
Still, for every person who's working to make something different, there are others who don't need it to be. For all that's changed for Winston, or the mayor's office, or even me, there are many whose lives remain untouched.
Last December, when my eye doctor asked me to reflect on my past year, and all those memories came rushing back, I said it had been one of the craziest years I could remember.
"Really? How so?" he said.
"Well, a lot of stuff," I said. "But mostly that week of protests in September."
"Oh yeah," the optometrist said, three months after those protests. "I'd forgotten about that."