An Opening Date for Passion8
The beloved eatery is ALMOST ready to open its doors ...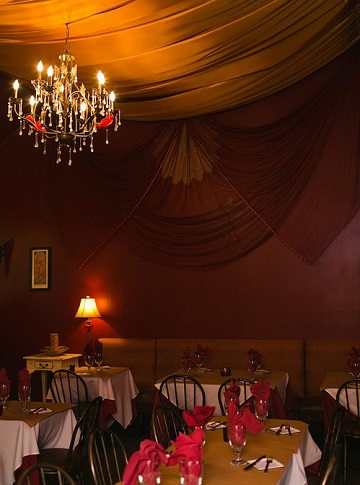 Luca and Jessica Annunziata, the husband and wife owners of Passion8 Bistro, have released an update on what has seemed like a very, very, very long transition from Fort Mill, SC to Elizabeth in Charlotte.
The team has announced that the official opening of the new Passion8 Bistro will be October 16, 2014 — the eight year anniversary of Passion8's opening in Fort Mill. The original location in Fort Mill will officially close on October 8, 2014. A large factor in the restaurant's move was the desire to be in a space with a fully functional commercial kitchen; an issue in the older Fort Mill space.
The Annunziata's close their letter with, "It is with profound gratitude for the support of our patrons over these last 8 years who have fully embraced us and made serving you an honor and a complete privilege. We look forward to the opportunity to elevate our craft all while holding true to producing elegance on the plate and in the glass. See you on Elizabeth Avenue in October!"
The menu will also be updated for the new Elizabeth location with the focus still on locally sourced and fresh ingredients. Look for fall and harvest focused dishes in the coming weeks, as the menu changes bi-weekly. The team has been updating Facebook and Twitter as the new opening date approaches.
For more information and upcoming specials at the Fort Mill location before its doors are closed, check out the Passion8 newsletter. Congrats to Chef Luca on his win during Fire in the City!