An update on Unknown Brewing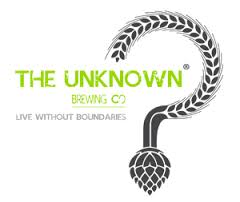 When Unknown Brewing opened its doors to the general public in November, the response was incredible. The grand opening was packed with beer lovers both inside the South Mint Street brewery and outside in the parking lot, which featured live music. In fact, the brewery got so crowded at one point it resulted in a "one in, one out" rule in adhering to the building's fire code.
Three months later, head brewer Dave Scott looked back on that day and said he was pretty amazed by it all.
"Our vision was to blow that day out, and I felt like we did that," he says. "With 16 beers, we set the bar pretty high. I just can't wait to get out into the market and sit down at a restaurant or bar and see people enjoy our beer."
Unknown still has a few things they are waiting on via the business side (codes, regulations, etc.) in order to sell kegs to the local marketplace. While he can't yet announce an exact date, owner Brad Shell says he hopes Unknown's beers will be out and about sometime in this year's first quarter.
"I was extremely happy about our grand opening, but the happiest part will be when we get to fire this system up," Shell says. "We've got a great racehorse here; I call it the Seabiscuit of stainless steel. The gates haven't opened yet but when they do, it'll be amazing."
For now, people can visit the brewery and enjoy Unknown's beers, and you'll also see them at a few festivals, including Saturday's Queen City Brewers Festival. Scott has been brewing at Five Seasons in Atlanta and most recently Quest Brewing in Greenville, S.C. to ensure the brewery's taps continue to run.
"I've enjoyed it; I got to learn two different systems—a 15 barrel and 25 barrel," he says. "And it helps keep my gears oiled up and get ready for this system (Unknown's is 30 barrel). You never lose it; it's like riding a bike. Once you get it, you've learned it already, but you still want to keep your skills up, thinking in terms of brewing process-wise."
In speaking with Scott, you can immediately sense his passion for brewing, and his experimental side was on display during Unknown's grand opening with the aforementioned 16-beer rollout, which included such offerings as Tele-Porter, Vehopciraptor and Crown Town Brown. Many of those were seasonals, but Scott says expect some to come back to the brewery once they are able to fire up the system.
"I'm a very detailed person, which allows me to get experimental with beer," he says. "My gears are constantly turning. For instance, I used actual Lemonhead candies for the Lemon Drop Top Saison.
"Really, this is more than a passion. It's in me, the mentality of an efficient, fast-paced brewer who makes really good beer and has a good experimental side. I'm very critical about what I put out, so I want to make sure our beers stay ahead of the curve."
Once Unknown gets the green light to begin brewing on their system, expect a fast and furious entrance into the marketplace. Sales manager Larry Suggs receives inquiries from local establishments on a daily basis, and the good news is Unknown has more than 1,400 kegs ready to be filled and distributed.
"Really, this is the calm before the storm, making sure everything is good to go before we fire this system up," Scott says. "It'll be a huge weight lifted once we get these first rounds of kegs filled, then we can take a step back, regroup and do it again."
Scott, who is originally from Michigan, also said he has enjoyed meeting everyone in the local beer community and taking in the up-and-coming Charlotte beer culture.
"I love it down here; everyone is always really enthusiastic about beer," Scott says. "We're in the right place and right time to share what we're doing with this culture. I just want to contribute and build on what this scene has already established."