And the 2023 Charlotte Magazine Beer Bracket Winner Is…
Step aside, hops. After three years of pale ale dominance, a Town Brewing Co. sour takes the title.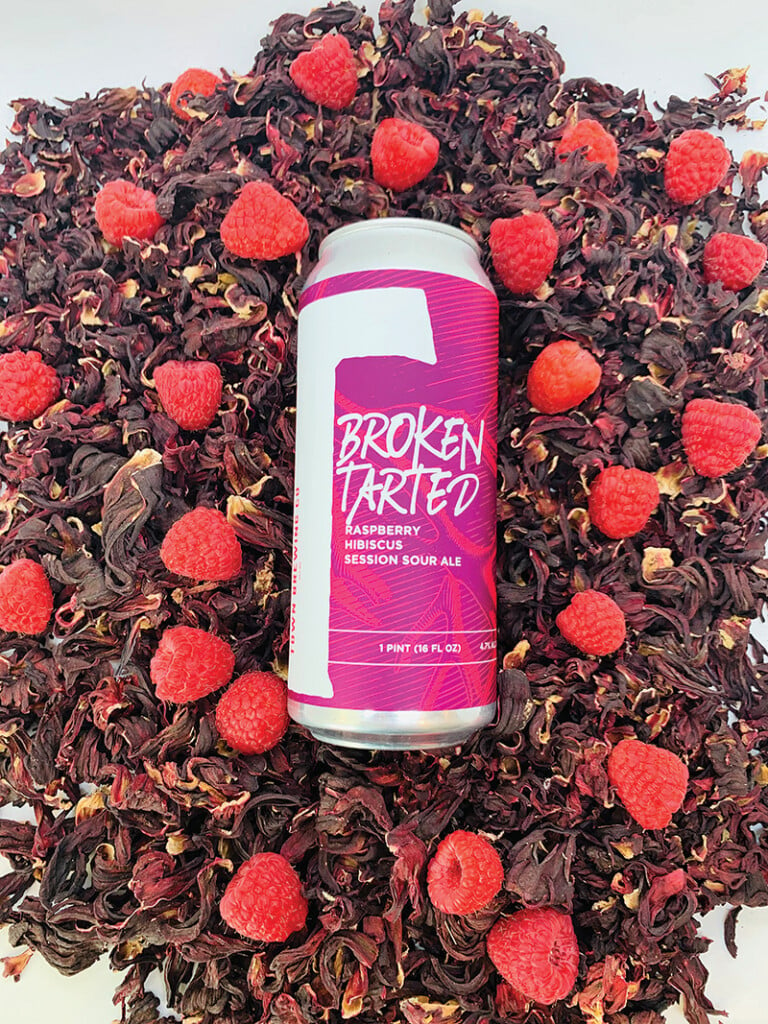 Methodology:
First off, no repeats. Any beer included in the 2020, 2021, or 2022 brackets was ineligible for this one. That was the only hard criterion. We tried to include as many new breweries from the suburbs as possible because that's where the growth is, and after our lights-only Summer Sips bracket in '22, we reverted to our traditional categories: IPAs, lights, darks, and sours. For established breweries that have "made the tournament" all four years, we tried to put them in new "regionals"—like Legion Brewing, which won it all with Juicy Jay, an IPA, in '20, then contributed a sour in '21 and a light wheat in '22. So this year, Legion's entry is a stout.
We're aware that most breweries didn't make the cut. It's a 32-beer bracket, and our updated directory has more than 100 entries. If you're not represented this year, we'll get to you, and look at it this way: It's a great problem to have. The Charlotte area has a lot of breweries that make a lot of good beers. We can't drink them all at once.
Overall Winner:
Town Brewing Co.'s Broken Tarted
A Cinderella sour! Broken Tarted busted our bracket's three-year pattern of an IPA or pale ale as the overall champion: Juicy Jay from Legion Brewing in 2020, Overachiever from Wooden Robot Brewery in '21, and Therapy Session from Free Range Brewing last year. "It's a very approachable sour, which may explain its popularity," says co-founder Mark Kutny. "We've heard a number of times, 'I don't like sours, but I love Broken Tarted.'"
It's a bold move to designate a sour as one of your flagship beers, but Town's confidence in this raspberry-hibiscus sour pays off. Its tartness and clean finish cuts right through the high-humidity dog days. "We thought it was the perfect beer to help mend a broken heart," Kutny says in an email. "Originally, we did not intend to make it a core beer, as the ingredients are quite expensive (lots of raspberries and hibiscus), but our loyal patrons made it one of our bestsellers next to our IPAs and lagers. Not wanting to disappoint, it quickly became a permanent fixture on tap and in retail outlets."
The American craft beer boom launched from a pad of IPAs—like Lagunitas and Sierra Nevada, the Genesis and Exodus of the craft beer Bible—and so did Charlotte's version when it started in 2011. Broken Tarted's triumph may be a signal that Charlotte's beer palate, like its beer industry, is reaching into new places.
---
The others in the Final Four:
Dark winner and overall runner-up:
Divine Barrel Brewing's Defensive Pancake
Divine Barrel makes this porter with Vermont maple syrup and Madagascar vanilla. "Those flavors meld perfectly with the notes of chocolate, toffee, and caramel that the darker malts in that beer provide," says co-founder Ben Dolphens. "And now it's even easier to justify having a beer with your breakfast."
Light winner:
Triple C Brewing Co.'s Cabin Fever
Drinkability for the win. Charlotte-area brewers have knocked out an exemplary roster of lights in recent years, and this helles lager with smoked malt hits the proper flavor-to-crispness balance—and with a gentle 4.3% ABV.
IPA winner:
Resident Culture BREWING CO.'s Lightning Drops
It's the brewery's flagship beer, not just its flagship IPA. Resident Culture launched it in summer 2020, and CEO and co-founder Amanda McLamb refers to it as "an absolute tongue-ruckus," which may be the greatest description of a beer in human history. "It's hard to believe," she says, "we're coming up on three years of its tangy citrus, tropical nectar, and resiny dankness."