And They're Off!
Celebrate the Derby at Leroy Fox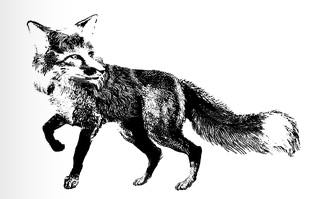 Unless you've been living under a rock, you're aware that this Saturday is the 140th Kentucky Derby. Mint juleps, giant fancy hats, bow ties, and southern hospitality will be the themes of the day.
While there will be countless bars and restaurants and clubs in Charlotte playing host to the event, Leroy Fox will be hosting their Second Annual Foxy Derby. If you missed out on this sassy event last year, here are some details:
Beginning at 4 pm Saturday at Leroy Fox, the Second Annual Foxy Derby will kick off, with tickets available for $10 at the door. Money will go toward the Ronald McDonald House of Charlotte. There will be heavy hors d'oeuvres and live music provided by Hunters Travesty. To wash it all down, $5 Leroy's Pink Lemonade and $5 Firefly cocktails will be served. Additionally, and for the fashion forward of us out there, a Best Dressed contest for Gents and Best Ladies Hat will offer the winners $100 gift cards to Petal Boutique & Revolution. For the athletically inclined, a corn hole competition will include gift card giveaways as well.
If you need additional sustenance, a full menu for Leroy Fox can be found here. Get fancy!