Anniversaries abound for Charlotte craft beer this weekend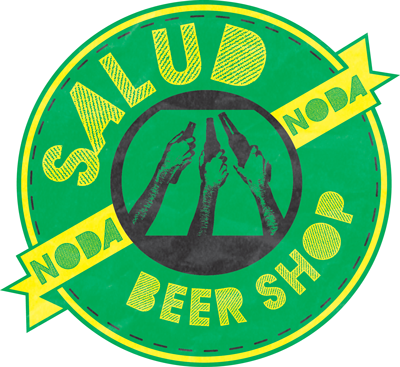 Everyone loves a good birthday party, and four of Charlotte's craft beer establishments are breaking out the party hats this weekend in their respective honor. Here's a look:
–Charlotte's oldest brewery is, well, turning a year older. This weekend (Friday to be exact) marks Olde Mecklenburg Brewery's eighth anniversary and on Saturday, the brewery is throwing a shindig beginning at 11 a.m. As in the past several anniversary parties, this event is highlighted by OMB's release of its Anni Alt. It's the brewery's take on Copper turned up a bit, enhancing the flavor and overall characteristics of one of Charlotte's flagship beers. There will also be live music throughout the day, highlighted by headliner Chuck Johnson and Charlyhorse at 7 p.m. And naturally, Olde Meck's taps will be flowing inside the brahaus and outside at the biergarten, along with the brewery's full lineup of food items.
–It's been five years since Salud Beer Shop threw open its doors in NoDa, and owner Jason Glunt has curated an impressive taplist to thank Salud's customers. If you know what Salud is about, then you expect some sour beers and Saturday's event won't disappoint, including Oxbow's Mr. Sparkle and Professor Plum, Allagash's Mattina Rossa and Fonta Flora's Year of the Wood Goat. Also featured is Maine Beer Co.'s Another One, Evil Twin's Aun Mas Todo Jesus and local selections in Dreamchaser's Yarrdbreather, Free Range's Mind the Bizz and Heist's Azzaca Flocka Haze. All the beers will be tapped at 5 p.m. Salud will also have a viewing party Friday at 9 p.m. to celebrate Fūd at Salud's appearance on Diners, Drive-ins and Dives (Heist Brewery is also scheduled to appear on this episode).
–Before opening up in the craft beer-popular South End area, Bulldog Beer and Wine's first set up shop in Dilworth. That location has its own popularity with that neighborhood, so you can be sure the back patio will be filled Saturday night for Bulldog Dilworth's fourth birthday party. It starts at 8 p.m., with live music from Scoot Pittman at 9 p.m. The shop will be tapping several special beers as part of the occasion, including Stone's Enjoy By 4.20.17 and Tangerine Express.
–Finally, a newcomer to the scene is celebrating its first year in Charlotte. Abari Game Bar's anniversary event takes place Saturday beginning at noon. The arcade/bar is basically serving up a giant block outside highlighted by an outdoor arcade featuring free play games. More than 10 bands/DJs are scheduled to play throughout the day, while there will be numerous food trucks as well as local vendors with items available to purchase. Of course, Abari's inside bar will be open with your favorite craft beer options and you'll be able to play the numerous video games and pinball machines too. There is no cost for admission, but Abari will be taking donations at the door (suggested is $5) with proceeds going to North Mecklenburg Animal Rescue.