Anniversaries, releases and crawls all part of this weekend in Charlotte craft beer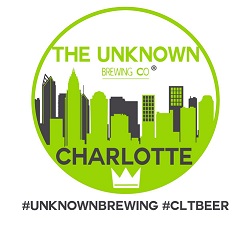 As Charlotte Craft Beer Week continues, here are some other events to keep on your radar for this weekend:
–This Saturday marks Salud Beer Shop's four-year anniversary, and owner Jason Glunt is throwing a big party featuring some favorite beers from breweries both local and across the state. The taplist will include beers from Burial, Fonta Flora, Free Range and Trophy, among others. Also expect a giant anniversary cake and Salud's "Sour Beer Toast" at 11 p.m. The festivities will start at 6 p.m. Saturday.
–Spring break has either started or is just around the corner for those lucky enough to still take part, and once again Birdsong is celebrating the event by releasing its Up on the Sun Saison. It's all part of the brewery's "Spring Beak" party this Sunday beginning at 1 p.m. Birdsong's seasonal saison welcomes in springtime with a light and crisp beer that's brewed with Sorachi Ace hops and contains hints of fruit and pepper. As part of the celebration, Birdsong will have live music and several food trucks on site throughout the day, as well as special tie-dye shirts for sale.
–Unknown Brewing is putting on two events this weekend, starting with another one of the brewery's "Into the Darkness" bar crawl. Join brewery representatives and tour South End's bars and bottle shops, with a special Unknown beer being tapped at each establishment. The crawl begins Saturday at 2 p.m. at The Beer Growler and finishes at 7 p.m. at Unknown. Click here for a full list of the day's events, along with the beer list.
The next day, Unknown hosts its second annual homage to women in the craft beer industry with "Craft Chicks Hustle Harder." This is in partnership with the Charlotte Beer Babes and will feature female-fronted businesses, bands and more. Kombucha and homebrewing demonstrations and women-owned vendors and food trucks are all part of the event, and there will also be live music. As part of the theme, Unknown owner and head brewer Brad Shell is collaborating with Legion head brewer Alexa Long for a special "Craft Chicks" beer. Cost to attend the event, which runs from 2 p.m. to 6 p.m., is $10, which includes your first beer. A portion of the proceeds will benefit Safe Alliance, a nonprofit that offers programs and services for people in crisis.