Anticipating Fall with Indoor Plants
Five Ways to Add Green to Your Home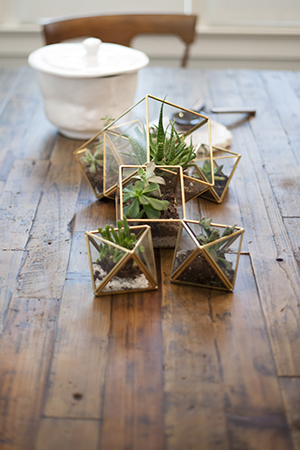 Fall is quickly approaching. While we likely have a month before first frost, colors are becoming more muted outdoors. Here are 5 simple ideas for adding greenery and fresh color to your home.
---
Modern Succulents
Terrariums are popular, and thankfully they are also low maintenance. Succulents can be purchased at your local garden center, and terrariums can be found at home decor stores like West Elm.
Potted Plants
Adding a potted plant to your entry way will be a warm greeting to visitors. Customize the look with your favorite plant pot. This timeless look that will never go out of style!
Fresh Cut Flowers
Fresh cut flowers will add cheer to any space. Hydrangeas are a beautiful option and do well indoors.
A Full Sized Plant
The fiddle leaf-fig tree is a go-to houseplant right now for many interior designers. It warms up the space and adds great texture.
Floral Artwork
Planning upcoming trips or worried about caring for a plant? Add a piece of floral artwork instead!