Are These 5 Mistakes Keeping You from Selling Your Home?
It's time to sell that home of yours.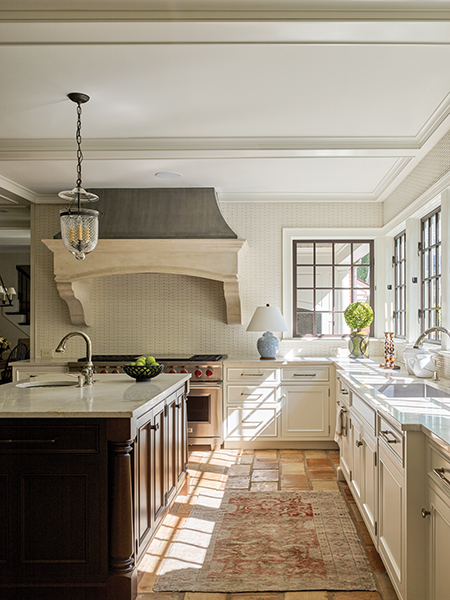 Selling your home is no simple task. You're worried that you will not get enough money for what you believe to be a wonderful house. You're trying to focus on the future and your next steps. You're inundated by brokers and realtors that promise they can get you the best price for your home.
It's exhausting. Some brokers will tell you what you can do to help sell your home, but to this day, many homeowners are caught making huge mistakes when it comes to prepping their homes for sale. Get ahead of your competition, and don't commit these slip-ups. Here's what not to do when trying to sell your home.
Mistake #1: Having a dated kitchen.
The kitchen is undeniably one of the most important rooms in the house. If your countertops, appliances, and cabinets are harshly outdated, you lose a ton of value. Consider splurging a little to replace the countertops with updated material and swap your archaic oven with a shiny, new one. Even if you can't spend too much (though spending it in the kitchen is one of the best places for ROI) modernizing at least a few aspects of the kitchen will automatically make everything else look quite new as well.
Mistake #2: Keeping things personal.
When potential buyers are perusing your home, they don't want to see your family photos above the fireplace and the laundry laying around. If all your personal items are still on display, the house feels too homey to the buyer, turning them off from the idea of making it their own. Store away photos, collections, and other personal belongings to make your home more show-worthy. The same goes for pets and their food bowls.
Mistake #3: Renovating too much.
There are definitely some last-minute updates you should make, but sinking too much money into big makeover projects will not pay off in the end. Appropriate renovations include things like changing drawer knobs and door handles, fixing leaky faucets, and cleaning obvious stains and the grout. (Remember our full list of renovations to increase ROI?)
Mistake #4: Not having enough light.
People like to enter a room that is well lit and not cave-like. It gives the space a more welcoming feel and makes it much more attractive. To increase the light in your home, make sure all bulbs are working—perhaps even replace them with higher wattage. Draw back the drapes, and trim trees and bushes near windows to let more light in.
Mistake #5: Using too much storage space.
One thing many home buyers look for is ample storage space—whether it be a roomy master closet or a handy setup in the mudroom. You might know that the storage opportunities in your home are fantastic, but if all of your stuff is clogging up all of it, it sends the idea to the buyer that there's not enough space. Clear out half of your clothes in the closets and try to free up other storage areas to show that there is plenty of space to spare.