Are You a Champion?
And do you really, really, love hot dogs?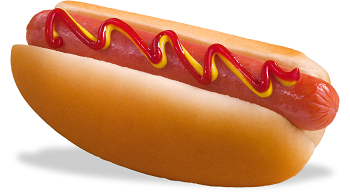 To all those out there who each and every Fourth of July have watched gastro-champions slam down Nathan's hot dog after hot dog, only to say "I could DO this. This is my life calling," — well, this post is for you.
Nathan's Famous, Inc. has unveiled the official list of sites that will host hot dog-eating contests to qualify competitive eaters to participate in the 2015 Fourth of July International Hot Dog-Eating Contest at Nathan's Famous Coney Island, Brooklyn. This year's circuit began on March 1 in Plant City, FL, and will stop at 11 other cities before the final event takes place on July 4, 2015 at the Nathan's Famous flagship, which is celebrating its 99th year on the corner of Surf and Stillwell Avenues in Coney Island.
Charlotteans will have a chance to earn their spot in the qualifying round which will take place on May 23, 2015, at Speed Street. Those interested in competing in a Nathan's Famous qualifier should visit www.nathansfamous.com to obtain information and register. All competitors must be over 18 years of age. Other host cities include Atlanta, New York, Houston, and Nashville.
From the qualifying rounds, each top male and top female finishers from each qualifier will earn a spot to compete in the ESPN-televised finals at the original Nathan's Famous, a holiday tradition since 1916.
Just as a heads up: the current men's champion, Joey Chestnut, holds the record for eating 69 Nathan's Famous Hot Dogs and Buns in 10 minutes. The current women's champion, Miki Sudo, consumed 34 Hot Dogs and Buns in 10 minutes. You can do this, Charlotte!
We urge our gastro-champs of Charlotte to go, sign up, and bring the Queen City the sought-after hot dog belt. We believe in you.