Are You Game for a Wild Game Cooking Class?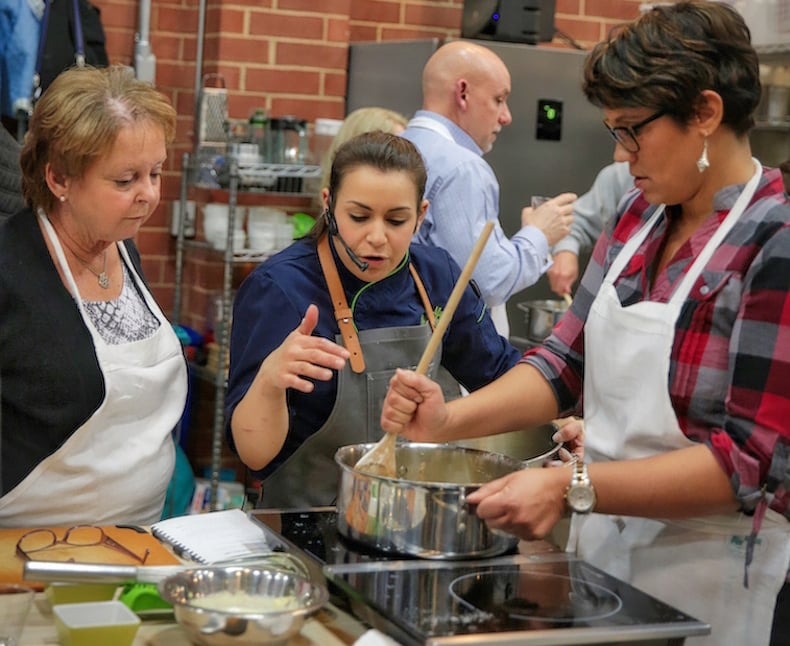 You can take a cooking class in Charlotte on just about anything these days, from basic knife skills to foraging to making croissants. In a few weeks, Chef Alyssa's Kitchen will offer those who enjoying branching out a rather unique opportunity to get a little bold in the kitchen.
The Wild Game Workshop, which will be held October 26, is designed to introduce participants to protein options that are off the beaten bath, though increasing in popularity as the American palate grows more adventurous. Attendees will learn how to prepare dishes made with ingredients long enjoyed by hunters: rabbit, elk, pheasant, and frog legs.
During the hands-on class, Chef Alyssa Wilen will even guide cooks through the steps for breaking down a whole rabbit, which takes some finesse. "It's a chance for people to learn how to prepare fantastic dishes with some uncommon ingredients," says Chef Alyssa about her newest class. The full menu for the workshop hasn't been revealed yet, but we do know that you'll enjoy making (and eating) seared elk with muscadine jus and a crispy frog leg appetizer if you go.
To sign up for this or other classes this fall—including one done in collaboration with Lenny Boy Brewing on cooking with beer—go online to purchase tickets. Space is limited and classes tend to sell out, so if you're game for trying your hand at cooking wild game, don't want too long.