Art+Sole+Life, Cupcakes & Champagne, Holiday Nouveau, and More this Weekend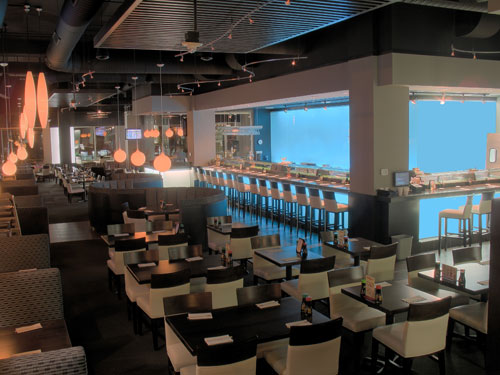 The overnight temperatures are dropping, but the parties are heating up. Enjoy this list of parties and social events taking place this weekend.
Friday, December 9
Art+Sole+Life
Sole Plus, Inc. (a nonprofit organization dedicated to inspiring youth through art), in collaboration with Converse, brings this "sneaker art with a conscience" event to Charlotte. Young professionals, urbanites, art lovers, and sneaker enthusiasts are invited to gather and appreciate the talent of thirty local and national artists who have created designs surrounding social change on Converse's legendary Chuck Taylor sneakers. There will be complimentary cocktails, a sneaker design station, and a DJ. (Click here to watch video of the ASL event in Atlanta.) 7-10 p.m. Free; RSVP online; 21 and older to attend. McColl Center for Visual Art, 712 N. Tryon St., soleplus.org.
Sparkle
Several of Charlotte's movers and shakers and socialites are coming together to host this holiday party. Complimentary drinks for guests who bring a toy to support the Salvation Army Toy Drive. Music by DJ Daddy D. 9 p.m.-2 a.m. Free until 11:30 p.m.; for VIP tables, james@loft1523.com. Loft 1523, 1523 Elizabeth Ave. Click here for more details.
Cupcakes & Champagne
This will be one sweet dance party. Enjoy complimentary cupcakes, served by the sexy trio known as The Chaotic Cupcakes. And the music will be pumping hard with four DJs: 44 Kraken, Julio The Mexican, Monster Piece, and Sarah Burns. Presented by Mindelixir and Pro Ragin. 9 p.m.-2 a.m. Cost varies. Dharma Lounge, 1440 S. Tryon St., dharmacharlotte.com.
Celebration of Life
A-Dot, of Power 98's morning show, is inviting all Sagittarius birthdays to celebrate with her. Special invited guests from the Carolina Panthers and Charlotte Bobcats. Food will be served by The Jerk Shack. 10 p.m. Cost varies; for VIP tables, 704-964-4282. Lux, 200 E. Bland St., luxcharlotte.com.
Saturday, December 10
Spread the Cheer
Spend the afternoon at the EpiCentre and revel in the Christmas spirit. This family-oriented event will feature many festive activities including holiday music, food from EpiCentre restaurants, and a "snowstorm" at 11:30 a.m. in the courtyard that culminates with an appearance by Santa Claus. Various local organizations will be on hand as well, including the Mint Museum, providing goodie bags. 11 a.m.-4 p.m. Free. EpiCentre, 210 E. Trade St., epicentrenc.com.
Jingle Bell Bash
It's a festive party to raise money for a good cause. Enjoy a one-hour open bar, heavy hors d'oeuvres, live entertainment from Six Stylez, and a silent auction that will help with your holiday shopping list. Proceeds benefit United Family Services including the Shelter for Battered Women. 7:30-11 p.m. $65 (or $115 for two tickets). Wells Fargo Atrium, 301 South Tryon St., unitedfamilyservices.org/jinglebellball.html.
Smooth Jazz Saturday Night
Enjoy live music by Buff Dillard and Unique Blend. Presented by The Jazz Diva. 9 p.m.-midnight. Free. Fanz Sports Grill, 3425 David Cox Rd., jazzdivaevents.com, fanzsportsgrill.com.
Holiday Nouveau: Part Deux
It'll be one of the most stylish holiday parties of the season, and it also serves as a birthday celebration for more than 50 December babies who've signed up. Presented by The A List. 9 p.m.-2 a.m. $15 general admission; $25 VIP admission; $150 VIP table package. Nikko Japanese Restaurant & Sushi Bar, 1300 South Blvd., alistnc.com, nikkosushibar.net.
Verify dates, times, prices, and other info at the web addresses listed for each event.
Be sure to bookmark www.charlottemagazine.com/Blogs/Dusk-Till-Dawn to stay plugged into Charlotte nightlife.