As Charlotte's craft beer scene grows, so does Queen City Brewers Festival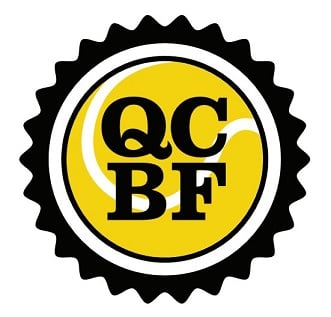 It's a pretty tough task organizing a craft beer festival. It's even tougher when you have to switch venues year after year after year.
So when he signed the contract to have the 2017 Queen City Brewers Festival at The Fillmore for the second straight year, there was more than a sigh of relief for festival founder Nils Weldy.
"No question, it's great," says Weldy. "I think a big part of that is the team at The Fillmore. They've been more than helpful and accommodating, just really great partners. We're excited to be back."
Saturday's festival will feature a record 32 area and local breweries (the QCBF pulls from Charlotte breweries and those within a 30-mile radius) – a number that has increased with each year since it all began six years ago.
"I didn't think it would be that rapid," says Weldy of the increase in breweries pouring each year. "But it just speaks to the trajectory of Charlotte craft beer, and you also appreciate the breweries that have been there since Day 1. And to see everyone be successful, it just shows you it's the right progression."
As always, there are some newcomers pouring that weren't there last year, including Blue Blaze (which actually was a water sponsor last year), Thirsty Nomad and Twenty-Six Acres in Concord.
"Honestly, if I were in the ticketholders' shoes, those would be the ones I'd go after first," Weldy says. "These may have been the ones you've heard about or your friends have talked about it but for whatever reason you haven't gone there yet."
The QCBF began at Neighborhood Theatre before moving to Silver Hammer Studios (also at the N.C. Music Factory) and then later Bojangles' Coliseum. And to be fair, there is a new venue this year – one that's right across the front lot to the Fillmore at the venue's neighboring Underground.
"Adding the Underground this year makes sense because of the growth," Weldy says. "We needed the space to accommodate more breweries and food tasting stations. It will be great to have more event space."
Those going to the festival will be able to sample beers inside the Fillmore, then go through the front lot (which will feature local artists with their works along with a mini-tennis court for those feeling competitive) to get to the Underground, where more breweries will be, along with the guys from Cheers Charlotte doing a live recording of their weekly podcast. Also featured throughout the spaces are samples from the food vendors, including JJ's Red Hots, Moo and Brew and Sabor, among others.
Weldy started the Queen City Brewers Festival to aid a nonprofit he's heavily involved in, ACEing Autism, which uses tennis as a way to reach out and help children (and their families) affected by autism spectrum disorders. Since the festival's inception, roughly $70,000 of QCBF proceeds has gone to the nonprofit but just as important, Weldy says, is the exposure shared.
"We are a volunteer-driven organization but a lot of development goes into the program, along with investing and educating people about what we do," he adds. "And we've had so many great leads from QCBF, from volunteers signing up to people sponsoring participants. And that's allowed for the families that we're serving to grow, so it's really cool to see."
Tickets for the afternoon session are sold out, and there is a limited amount available for the evening session (but act fast, as every year of the QCBF has sold out by the day of the festival). If you do happen to miss out, go ahead and circle February 3, 2018 – that will be the date of next year's QCBF.
"I'm really excited this year," Weldy says. "Seeing the flood of people coming in, everyone meeting brewers and the owners … that's the coolest part about events like this is you're making that connection. There's so much to beer and so many interesting people involved; this is a great opportunity to connect to your community."