As Seen On TV Party, Sky Blu of LMFAO, Easter Parties, and More March 29-30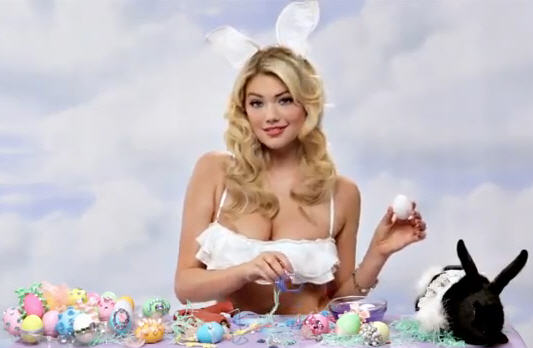 Party all weekend, and still make it to church on (Easter) Sunday. It's the Southern way.
Friday, March 29
Bow Tie Party
The Female Haberdasher presents her spring/summer collection of bow ties. In addition to checking out beautiful bows for men and women, you'll be able to learn how to tie a bow tie and mix and mingle at this eclectic space. 8 p.m. Free. Dupp & Swat, 2424 N. Davidson St., Suite 112B, duppandswat.com, twitter.com/NIkkiPanache.
As Seen On TV Party
You're invited to come dressed in the guilty pleasures you've purchased from infomercials, like Snuggies and Pajama Jeans. And you can win prizes. Drink specials include $4 shots and $5 vodka drinks. 9-11 p.m. Free. Prohibition, 200 N. Tryon St., prohibitionclt.com.
Pop Bottles Club Tour with Sky Blu of LMFAO
Sky Blu, one half of the "Party Rock" duo LMFAO, will perform a special guest DJ set. Also featuring Big Bad University. 9:30 p.m.-2 a.m. Cost varies; VIP tables available, party@suitecharlotte.com. Suite, at EpiCentre, 210 E. Trade St., suitecharlotte.com.
Reggae Rehab Fridays
If you love authentic reggae, this party is for you. Music by DJ Stretch and DJ Badala B. $5 drink specials will be served. Presented by Brightworks, Paradice Ent., and Bill Blass. 10 p.m. Twilight Lounge, 7030 Smith Corners Blvd., twilightloungeandrestaurant.com, facebook.com/events/327812183989285.
Saturday, March 30
Hip Hop State of the Union
It's an open discussion featuring a panel of hip hop artists, producers, managers, promoters, and others. Topics will focus on the past and current state of hip hop, the business and politics of it, cultural breakdown, and more. 7-9 p.m. Free. Poor Richard's Book Shoppe, 135 Brevard Ct., prbookshoppe.com, hiphopstateoftheunion.eventbrite.com.
Signature Saturdays
The last Saturday of the month means the return of this jazz-infused party by Eddietainment. Enjoy live jazz by Big Octave, followed by the sounds of DJ Shogun. Order food from the pizza and pasta bar, and select from a great drink menu, including $6 martinis and $3 bottled beers. 9 p.m.-2 a.m. Free before midnight; for VIP tables, eddiet456@gmail.com. Vapiano, 201 S. Tryon St., vapiano-charlotte.com, eddietainment.com.
Ducks and Bunnies Egg Hunt
Why should the kiddies be the only ones who get to participate in egg hunts? For you grownups, the bar staff will hide eggs containing candy, drink tickets, cash, and other prizes. The all-inclusive cover charge also includes complimentary domestic beers, house wine, and cocktails. 10 p.m.-1 a.m. $13. Tilt, 127 W. Trade St., tiltontrade.com.
Th30rty & Fly: Easter Fresh Edition
Your "flyest" spring attire is requested. Hosted by Dazz, with music by DJ K-Nyce. 10 p.m. Free admission before 11 p.m.; VIP tables and hookah available. Societe, 1202 Charlottetowne Ave., societecharlotte.com.
DJ Miles Medina Live
The San Francisco-based DJ will rock the main room, while The Arthur Bros. spin in the Ivory Lounge. 10 p.m. $10; VIP tables available, vip@labelcharlotte.com. Label, 900 NC Music Factory Blvd., labelcharlotte.com.
Verify dates, times, prices, and other info at the web addresses listed for each event.

Be sure to bookmark www.charlottemagazine.com/Blogs/Dusk-Till-Dawn to stay plugged into Charlotte nightlife. Follow me on Twitter @HollidayInk; email me at jarvish@grownpeopletalking.com.