Ashley Judd to Host Women Vote 2012 Summit in Charlotte this Sunday
Plus, Obama campaign volunteers can earn seat at DNC acceptance speech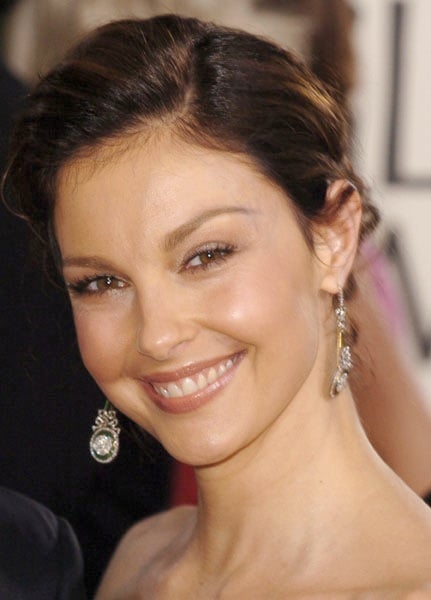 As if the number of campaign ads airing daily on your television isn't enough of an indication, there are more reminders of just how important of a swing state North Carolina is in this presidential election. Campaign commercials from President Barack Obama and his Republican challenger Mitt Romney often air during the same television breaks. But in other areas where the two are going head to head, Obama's ground game is far ahead of Romney's because as Obama's campaign organizers will tell you, they "never left the state" after he won North Carolina in the 2008 election.
We know that one of the primary reasons the Democrats chose Charlotte to host the 2012 Democratic National Convention is because of how important North Carolina is to the president's path to 270 electoral votes in this November's election. And now we're seeing this state's arm of the president's reelection campaign, Obama for America North Carolina (OFA-NC), build on their desires in Charlotte.
Tomorrow (Sunday, July 22), actress, activist, and Obama supporter Ashley Judd will host OFA-NC's Women Vote 2012 Summit (North Carolina Women for Obama Summit) in Charlotte, which follows this month's official launch of the national Women Vote 2012 Summit Tour and "brings together senior campaign officials, community leaders, and others to discuss what's at stake this election year," according to a press release. Joining Judd as speakers at the summit will be Janet Cowell, North Carolina Treasurer; Samara Foxx, First Lady of the City of Charlotte; and North Carolina Women for Obama supporters.
The Women Vote 2012 Summit begins at 3 p.m., with doors opening at 2:30 p.m., taking place at Pease Auditorium at Central Piedmont Community College, 1200 Elizabeth Ave. The event is free and open to the public, and you're encouraged to RSVP at ofa.bo/ashleyjudd.
Judd, who most recently starred last spring on the ABC television series Missing, is no stranger to Charlotte. Her husband, IndyCar Series driver Dario Franchitti, tried his hand on NASCAR's wheel for a season in 2008. And in April, Judd was selected as a delegate to the Democratic National Convention. She'll represent Williamson County, Tennessee as an at-large delegate when the convention kicks off the first week in September.
Presidential view
In other convention-campaign news, earlier this week OFA-NC and Mayor Anthony Foxx announced how supporters can attend the Democratic National Convention. The "9-3-1 program" gives you the opportunity to volunteer with the president's reelection campaign and if you commit to three shifts, totaling nine hours, you'll be given a seat at Bank of America Stadium to see President Obama speak on the final night of the convention. "The convention is more than just political pageantry and speeches; it's about Americans coming together, involving people across the country at the grassroots level and enlisting them to continue to work for change," said Mayor Foxx, at a press conference this week, flanked by Obama supporters (photo, above: courtesy of OFA-NC). You must sign up by August 18 to participate in the 9-3-1 program and can do so by visiting ofa.bo/9-3-1.