At Home on the Road: Asheville Farmers Market
About two hours from Charlotte, Asheville is a convenient day or weekend drive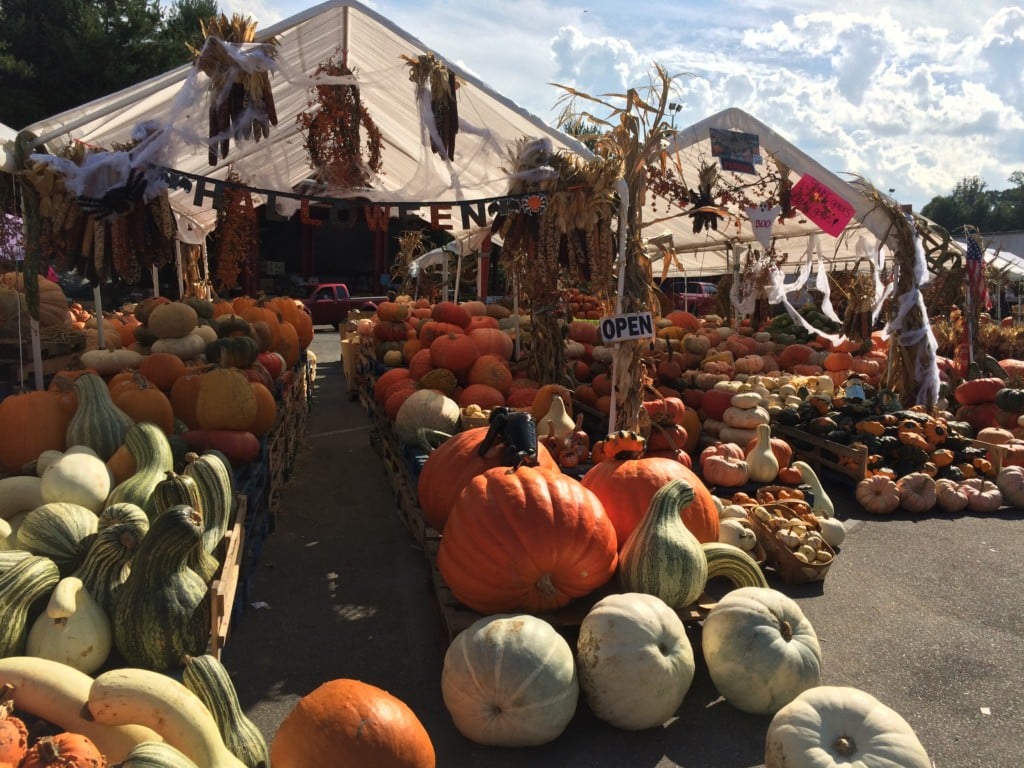 On this first day of October, we head west a couple of hours for a visit to the WNC Farmers Market. We hope these photos will inspire you to head out to one of our local farmers markets this weekend. When decorating for fall, pumpkins, Indian corn, gourds, and squash make for a colorful, all-natural display. Plus, when you purchase them, you're supporting a farmer in the process.
Asheville is a great day or weekend trip for Charlotteans, but if you're sticking around town this weekend, check out the Kings Drive Farmers Market, which has a large selection of mums and pumpkins, as well as its normal produce offerings. Throughout October, the market is open seven days a week, 8 a.m. to 8 p.m.
The first pops of fall color are just now working their way down to the maple trees in the lower elevations.
Apples from the N.C. mountains are plentiful right now.
And muscadines, too. Their sweet smell filled the entire market.
The last of the tomatoes are ready for canning.
And cool-weather staples, such as butternut squash, are starting to appear.
One of the prettiest sights of a fall farmers market, has to be the array of pumpkins and squash. Enjoy!