Audubon Photography Awards
The national society invites professionals, amateurs, and youth to submit their work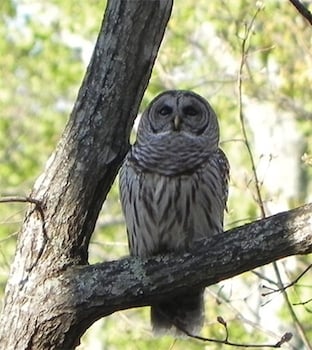 Do your workdays entail standing behind a lens, framing shots of the Queen City and its residents? Or perhaps you spend your free time with your eyes in the trees, watching for the common wren and goldfinch or the rare red-cockaded woodpecker?
The National Audubon Society invites professionals and amateurs to submit their photos for the Audubon Photography Awards contest. The deadline is February 23rd.
Prize categories include grand, professional, amateur, fine art, and youth. Winners will receive elaborate prizes, such as trips to St. Lucia, Honduras, and Peru; Tamron lenses; or a day with a professional photographer for the youth. Winning photos will appear in Audubon and Nature's Best Photography magazines and will be displayed in the Smithsonian National Museum of Natural History for a year.
If you're in need of some inspiration, Mecklenburg Audubon, the local chapter of the national society, has an interactive map on its website of birding spots around the area. Some are in the heart of the city, such as Latta Park in Dilworth and the Evergreen Nature Preserve between Central Avenue and Independence Boulevard. Others require a drive, which might be just what you need on a wintry weekend. Check out the Pee Dee National Wildlife Refuge, about an hour and a half east of the city in Wadesboro, or the Coddle Creek Reservoir near Kannapolis.
Mecklenburg Audubon's website also has up-to-date information on bird sightings and area events, such as bird walks and conservation efforts.
Grab the camera bag. Good luck!