Authentic BBQ in South Charlotte
Ballantyne's Elwood's serves up classics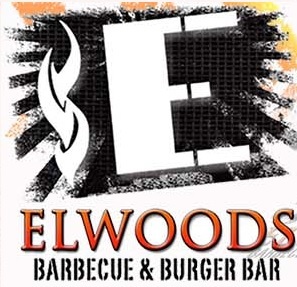 Moving south from Lynchburg (and New Jersey before that), I figured I needed to find out what this Carolina barbecue was all about. In Virginia, I had become accustomed to the sticky-sweet style of barbecue, and was a little surprised when I learned that the vinegar-based tangy sauce was the partner of choice for meat smoked further south.
Lucky for me, Elwood's Barbecue and Burger Bar is only a few miles from my apartment, and I was easily able to get a taste of some authentic southern fare.
The interior of Elwood's was fun, relaxed, and family-friendly. I was a little disappointed upon learning that the brisket had been depleted the night before (noooooooo!), but I was able to make up for it by trying both the pulled chicken and pulled pork. Both were served dry, but every table comes equipped with the weapons of barbecue dining: a sweet tomato-based sauce called The Red Sauce, a vinegar-based sauce named Piedmont Vinegar, and a combination of the two known as Elwood Sauce. Plus extra napkins. The meat was PERFECT. Elwood's barbecue is all smoked on site, adding to the fresh, hickory flavor. I tried a little of each sauce and have decided that more testing is needed. While the tomato-based sweeter sauce was what I'm used to, the Piedmont Vinegar was zingy (is that a word?) and went really beautifully with the pork.
The sides I felt needed a little love. The mac & cheese was sharp and creamy — a perfect balance with the barbecue — but a liitle bit more cooked than I would have liked. The cole slaw could've definitely been sweeter but offered a great crunch with the pulled chicken. Lastly, the hush puppies — while flavorful — were a little over-salted.
Everything else aside, the real reason to come to Elwood's is the outstanding barbecue, which is definitely worth the trip into south Charlotte. I know I will definitely be heading back to try the brisket!