Back To School
5 classes you should take with your fiance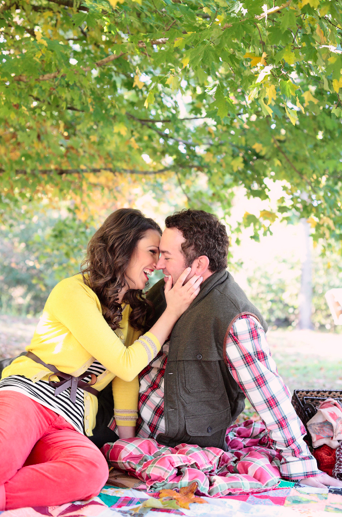 Caught up in the momentum of planning and anticipation for the big day, it's easy to let the special outings and scheduled couple activities that were so frequent before go by the wayside. It's always helpful to take a step back and keep the courtship going strong. Stepping outside the box and trying new things together does precisely that. And who knows, you may just find something you both love. We've compiled a list of classes perfect for a change of pace in your normal dating routine. In a city so full of art and culture, you'd be silly not to take advantage of such.
1. Grape Master
Try a wine tasting class. For many, acquiring a taste for it is simply a matter of trying the right bottles. Let an expert do the choosing. Then buy a case of your favorite. Each time you drink a bottle, it will be a special reminder of the evening. Petit Philippe offers classes nearly every night. Plus they have an impressive selection of delectable chocolates for pairing!
Petit Philippe (classes from $15.00)
2820 Selwyn Ave. Ste 160 (704) 332-9910
2. Sous Chef
Hone your culinary skills with a cooking class. Choose a night that teaches an exotic dish neither of you has cooked before. Whole Foods offers everything from sushi to lowcountry bouillabaisse.
Whole Foods Phillips Place (classes from $35.00)
6610 Fairview Rd. (980) 213-2400
3. Get Up, Stand Up
Try a stand-up paddle board instruction class on the Catawba River. It's the perfect activity for a hot summer day and it's run by certified instructors.
National White Water Center (classes $45.00 per person)
(704) 391-3900 for appointments
4. I Love Beach Music
Even for the Southern couple who knows the shagging basics, taking a class or two to learn some additional moves is always fun. Plus this can double as a fun way to learn something new for your first mister and misses dance.
Lyn's Dance Club (classes $15.00 per person)
4819 S. Tryon St. (704) 527-3064
5. Sweat It Out
Try an of-the-moment crossfit class together. Though the intensity of the routine can be intimidating, the fact that you'll be side by side to push eachother through makes it all OK.
Crossfit Charlotte (Free intro classes here)
9535 Monroe Rd. Ste 100 (704) 519-6693