Ballroom Galas and Battles, Alejandro and No Limit Larry's Birthday Bashes, Space Odyssey and Global Fever Parties, and more this Weekend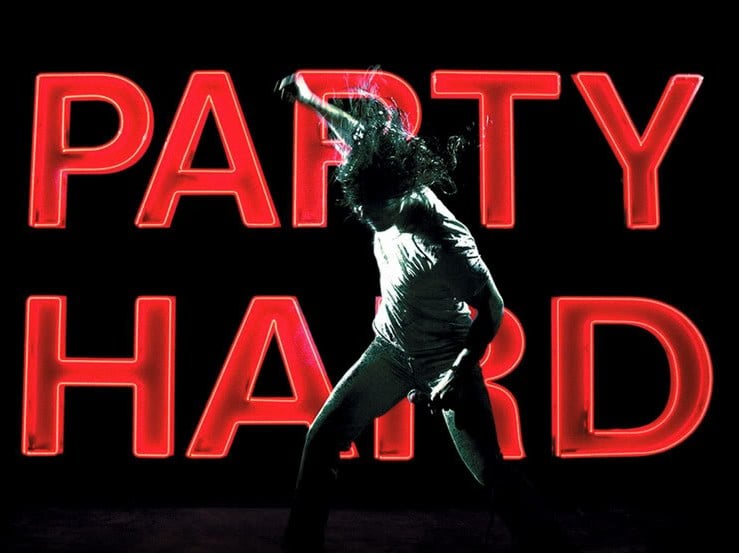 There's a great variety of parties and social events this weekend, so I've pulled together something for everyone on this list. Get to it!
Friday, November 11
Black and White Gala
For the ninth year in a row, this popular, fundraising gala will bring together Charlotte's young professionals. Guests will enjoy music, dancing, a silent auction, great views of the city, and access to the galleries at the Mint Museum. Heavy hors d'oeuvres and complimentary beer and wine, in addition to a cash cocktail bar, will be served. An after-party follows (10 p.m.-2 a.m., Suite, at EpiCentre, 210 E. Trade St.), with complimentary transportation provided from the museum to the nightclub. Hosted by Young Affiliates of the Mint. 7-11 p.m. $70 for YAM members; $95 for non-members; no tickets will be sold at the door, must be purchased in advance. Mint Museum Uptown, 500 S. Tryon St., youngaffiliates.org.
Uptown Fridays: Ginuwine and Tank Live
It's billed as a "special night for the ladies" with these two R&B stars. 9 p.m. Cost varies; ladies free until 11 p.m.; VIP tables available, 704-605-4448. 5th Element, 500 W. Fifth St., 5thelementnc.com.
Alejandro's 11.11.11 Birthday Bash
The head man in charge at Butter, Alejandro Torio, is celebrating his "trinumeral birthday." The festive occasion features complimentary drinks 10-11p.m., FOX News Edge broadcasting live on the patio 10:30-11 p.m., and there'll be a champagne toast at 11:11 p.m. Other drink specials include $3 domestic beers, $4 royal flush, $5 vodka drinks, and $100 vodka bottles. Music by DJ Ciprian, DJ Ahuf, DJ Edouard, and a guest DJ. 10 p.m. Cost varies; for guest list, rsvp@buttercharlotte.com; for VIP table reservations, viptables@buttercharlotte.com. Butter NC, at NC Music Factory, 950 NC Music Factory Blvd., buttercharlotte.com.
Saturday, November 12
YMCA Ballroom Battle
Twelve prominent community leaders are competing in a fundraising, ballroom dance competition modeled after Dancing with the Stars. These brave souls include Pamela Davies, president of Queens University; Robyn Hamilton, director of business relations for the DNC Charlotte Host Committee; Michael Marsicano, president and CEO of Foundation For The Carolinas; and Jim Noble, owner of Noble's, Rooster's Wood-Fired Kitchen, and The King's Kitchen restaurants; among others. They've been training with professional dancers from the Metropolitan Ballroom of Charlotte, and now you can witness their skills at this black-tie event. The night will also feature cocktails, complimentary beer and wine, heavy hors d'oeuvres, and a silent auction. 7-11 p.m. $125. The Ritz-Carlton Charlotte, 201 E. Trade St., ymcacharlotte.org.
Space Odyssey Theater Party
It's a party from another galaxy when theater 1 is transformed into a space odyssey complete with aliens, robots, planets, lasers, space girls, and light swords. And renowned video DJ Roonie G will be spinning his audio/visual set on the 50-foot movie screen. (Click here to watch this video promo for the party.) Presented by db Promotions. 10 p.m. $10 and up; for VIP, vip@mezcharlotte.com. Mez and EpiCentre Theaters, inside EpiCentre, 210 E. Trade St., mezcharlotte.com.
Global Fever: Bosnia and Serbia Edition
Ouzo International presents this edition of the global dance party. You'll be transported to the Balkans with Kosta X and DJ DIM, while you dance to an array of music, including house, Bosnian, Serbian, Croatian, Greek, Turkish, Russian, Arabic, Bulgarian, Persian, Spanish, Indian, and more. The mission for Global Fever is to bring people from different cultures together and to embrace diversity. 10 p.m. Cost varies; VIP tables available, 704-293-4575. Dharma Lounge, 1440 S. Tryon St., dharmacharlotte.com.
Celebrity 2nd Saturdays
Party red-carpet style as Power 98's No Limit Larry celebrates his birthday and the after-party for his annual celebrity basketball game (featuring Antawn Jamison, Stephen Curry, Ant Morrow, Pastor Troy, and more). Expect to see several NBA and NFL players and other celebrities at this party. Music by Ciroc Boy DJ SNS and Power 98's Mr.Icognito. The Pacquiao vs. Marquez fight will also be shown. 9 p.m. $15 and up; VIP tables and cabanas available, 704-964-4282. Lux, 200 E. Bland St., luxcharlotte.com.
Sunday, November 13
The Crown Royal Heroes Project—Tailgating Event
Diageo, the maker of Crown Royal whisky, has launched this new initiative to honor members of the U.S. military, police officers, firefighters, paramedics, and other service men and women who keep us safe. During its stop in Charlotte, Crown Royal will host a tailgate-themed bag-stuffing event to benefit Purple Heart Homes, a local nonprofit organization whose mission is to provide personalized housing solutions for disabled veterans and their families. At the tailgating event, adults will pack commemorative Crown Royal Camo bags that will be sent to troops overseas, and for every bag filled Crown Royal will donate $10 to Purple Heart Homes. 9 a.m.-noon. Lot at S. Graham Street and MLK Jr. Boulevard, near Bank of America Stadium, crownroyal.com/promotions/camocare, facebook.com/CrownRoyal.
Soultry Sundays
Enjoy live jazz and R&B at this weekly event. Music by Buff Dillard, Song Bird, and Kobie Keys. 7 p.m. $7. Toxic, 616 N. Tryon St.,toxicnc.com.
S.I.N. Sundays
The name of the event is an acronym for Service Industry Night, but with its drink specials there's probably some other sinning going on. The $3 vodka drinks, $5 Red Bull and vodkas, and $5 Jägerbombs are offered each Sunday, so twenty bucks should be enough to reach your limit. Music by DJ R Wonz. 9 p.m.-2 a.m. Free. Town Tavern, 200 N. Tryon St., towntaverncharlotte.com.
Be sure to bookmark www.charlottemagazine.com/Blogs/Dusk-Till-Dawn to stay plugged into Charlotte nightlife.