Basil Thai Coming Soon
The Thai eatery is close to opening its 5th location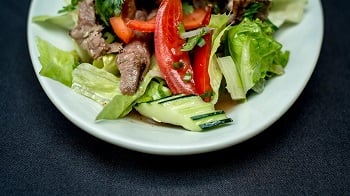 If you haven't been to Basil Thai, you're missing out. Aside from the delicious classics like Pad Thai, every curry known to Thai food aficionados, and red curry duck, the restaurant's overall feel is calming and very zen.
Good news: Those of you residing in south Charlotte no longer will have to trek uptown for an amazing Thai experience. Due to open within the next few weeks, Basil Thai's 5th location will take up residence in the spot where Jo Jo China Bistro sat in the Stonecrest Shopping Center on Rea Road. The Chinese eatery closed in January 2014.
According to an article in the Charlotte Business Journal, owners/brothers Chai and Henry Eang will have the 5,000 square foot space ready soon, with much of the same atmosphere present in their other locations (think the green, black, and bamboo feel of the uptown location). The dishes and menu, which are considered northern Thai cuisine, will remain the same as they have at the Columbia, SC; Mount Pleasant, NC; Charlotte, NC; and Charleston, SC locations.
As a Ballantyne resident, I'm super excited to welcome the Eang's Basil to the neighborhood!