Be Afraid. Be Very Afraid.
There are plenty of spooky, cultural things to do in honor of Halloween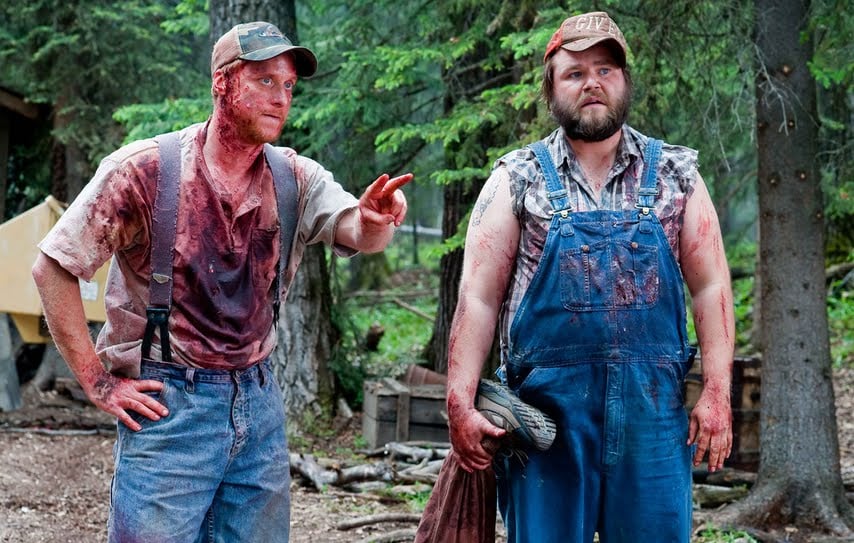 It's the time of year when everyone celebrates the occult and the dark arts. I'm not talking a Manson family-style celebration. Just some good, spooky fun. Or art, as the case may be. Here are a few things going on this month that'll help you get your creep on. Hop on a broomstick and fly over to one of these thrill-filled events.
CAST stages the creepy classic Dr. Jekyll and Mr. Hyde, all about an otherwise good man who has murderous impulses. And acts on them. Oct 13-Nov 6 at CAST's fab new NoDa space.
If you like chainsaw massacres (and who doesn't?!), you may love Tucker and Dale vs. Evil, the latest offering from the Back Alley Film Series. Oct 20 at CrownPoint Cinemas at 7:30 p.m. Bloody good fun.
Every haunted house vows to scare the daylights out of you, but few make good on the promise. Scarrigan Farms in Mooresville is different. Children under 12 are discouraged from coming, because it's just too nightmarish for them. 6:30-10 p.m. throughout October. Check www.scarriganfarms.com to find out more.
Other cities (Charleston and Savannah come to mind) may be more famous for ghosts, but the Queen City has its share, too. And, it's completely believable that most of those ghosts choose to congregate in NoDa. On Oct 21, you can have a close encounter with the spirit world at the second annual NoDa Ghosts and Legends walking tour. Starting at 6:30 p.m., tour guides will lead you through the south side of NoDa and try to scare you with stories about the dead who still move among us. More than 300 of the living came for last year's tour. The thrills start at 35th Street and North Davidson, in front of Fat City Lofts. Tours will continue at regular intervals throughout the night. The undead don't rest, after all. The event, sponsored by the NoDa Neighborhood Association's volunteer history committee, is FREE. Donations will be accepted.
Anthony Bourdain is billing himself as the "evil" in Good vs. Evil: An Evening with Anthony Bourdain and Eric Ripert, but the celebrity chef isn't so much evil as he is foul-mouthed and confrontational. He has no respect for Paula Deen and little respect for vegetarians and isn't afraid to say so. But, some (like moi) find cooking's bad boy to be irresistible. But, most women have a thing for the bad boys. Oct 26 at 7:30 at Blumenthal Performing Arts Center.
If you don't like the sight of blood, do NOT go to the U.S. National Whitewater Center on Saturday, Oct. 29 at 1 p.m. They're turning the water blood red for "Red River Resurrection." Besides the river of "blood," there will be live music, an oyster roast, extended activity hours, a cornhole tournament and costume contests. It's FREE. That's not so scary. Get the bloody details here.
Gigi Dover and The Big Love scare up a good time at The Double Door Inn on Saturday, Oct 29. The press release calls Dover's music "voodoo-laced Southern soul" and says the "doors creak open at 9 p.m." and the show starts at 9:30(ish). Costumes are optional but encouraged. www.doubledoorinn.com
Now that I've shared my ideas on October's eeriest happenings, I'll get back to stirring my cauldron.