Be the Ultimate Memorial Day Grillmaster
Impress guests with your grill skills, thanks to new twists on the favorite American pastime.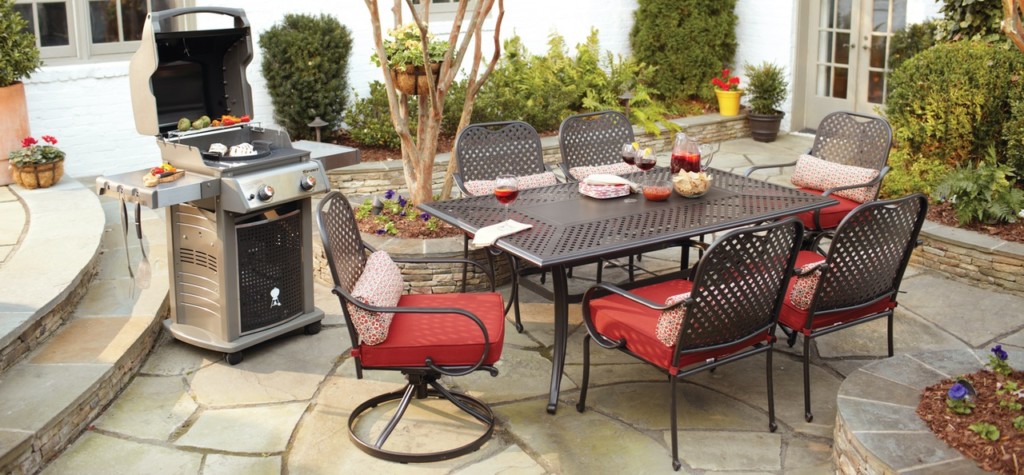 Memorial Day is the unofficial kickoff to summer for many. Lake days and sunkissed skin are two indicators that it's time to fire up the grill for a cookout full of great food and even better company.
As we salute our troops past and present, Memorial Day is the perfect opportunity to get the family together and bond over juicy grilled burgers… especially if you've got a brand new patio set waiting to be used.
But the Memorial Day cookout has revolutionized far past the days of sub-par hot dogs and burgers. In fact, technology has made it quite easy to wow your guests with burgers cooked to each guest's temperature preference. To take it one step further, try introducing some new grill fare that will surprise and delight anyone with taste buds.
We asked local grilling expert Marty Brink, an associate at The Home Depot on South Boulevard, for his tips to pulling off an unforgettable cookout. Here are some new twists on an old pastime sure to crown you as the ultimate grillmaster this Memorial Day.
Get creative with toppings
For a truly Instagram-worthy culinary creation, get some colorful toppings on the menu. Greens and veggies from a summer edible garden make for the freshest burger toppings. If you want to get really fancy, serve up some smoked bacon and fried eggs. For an added flair, treat guests to some grilled watermelon on the side – a juicy treat no one can resist!
Fire up a pizza
Think outside of the box this weekend and throw some untraditional fare on the grill. If you've got a pizza stone and a newer grill, you can interchange the stone for the grate, or place it on top of an existing grate.
Use new tools
The grilling game is a lot more advanced than you remember from your childhood. It's now a lot easier to bring variety to your Memorial Day parties without having to be confined to the kitchen while everyone mingles outside. New grill grates and tools make it possible to whip up quesadillas, tacos, and giant, stuffed burgers outside on the grill. You can even make a blossoming onion – Outback Steakhouse who?
Make it personal
Not everyone loves medium rare meat. Treat your guests to the burgers or steaks of their dreams using technology that can help you get every single burger temperature right with no extra effort. The iGrill Mini Bluetooth Thermometer connects to your phone so you can leave the grill. It will alert you when your food meets the desired temperature. You'll look like a grill genius when you give guests their perfect, preferred meats!
Make your Memorial Day party memorable with these grilling tricks, and guests will likely be raving about your grill skills the rest of the summer. All of the gadgets and tools mentioned can be purchased at your nearest Home Depot, so even a last-minute party can be prepped for in minutes. Here's to you, grillmaster.