Beat the Heat With This Cocktail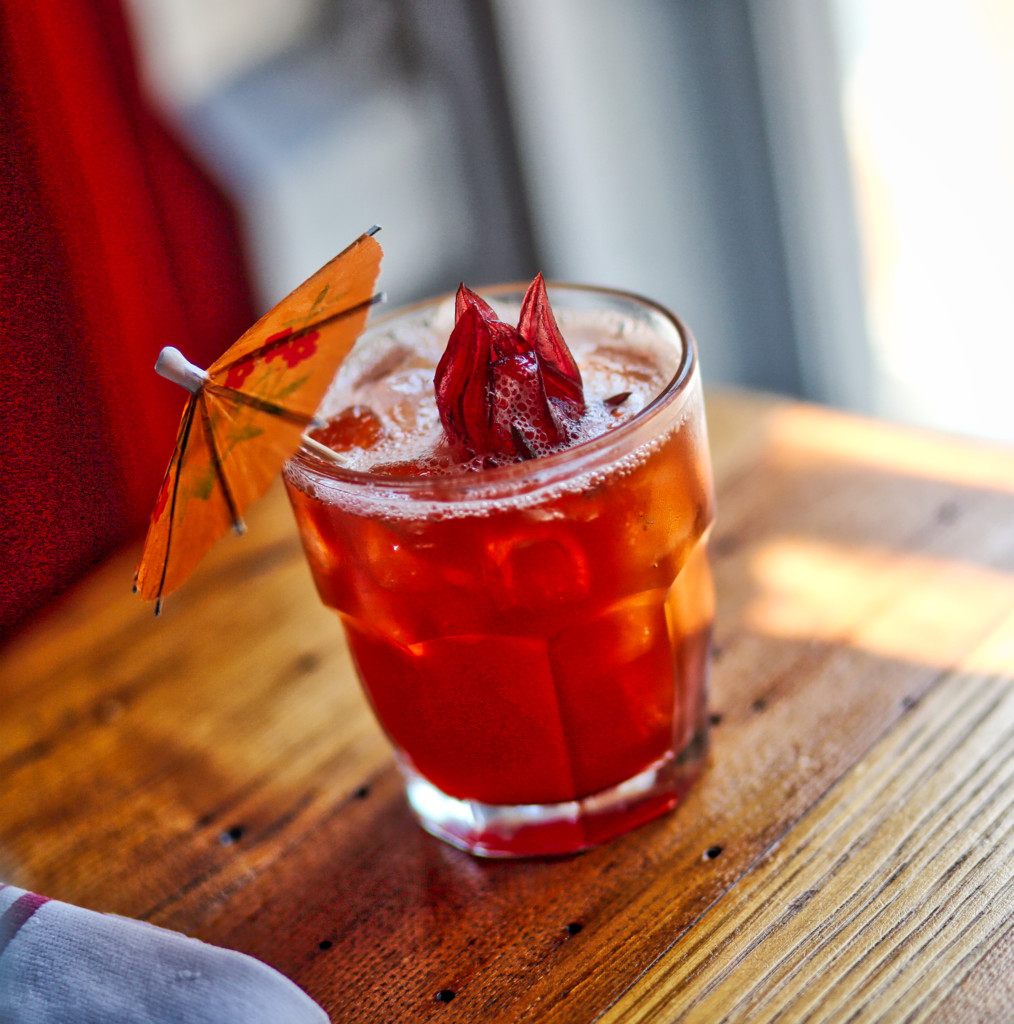 If you're looking for a way to combat these soaring temperatures, Russ Johnson, bartender at Stagioni has something for you. Tailor-made for summer, his cocktail fuses spiced rum, passion fruit and pineapple juice, and hibiscus syrup.
The hibiscus flower that his recipe references is actually the calyx that rests just beneath the flower of the roselle, which is a member of the hibiscus family—just not the one we are most accustomed to here in the U.S. These eye-catching calyces have a succulent texture and a tart, refreshing taste similar to cranberries. You can find them at local farmers markets during the summer, or find them in dried form at international stores. Both can be used to make your own syrup for this drink, or you can buy the syrup pre-made.
The syrup, by the way, also makes a great drizzle for desserts; try it drizzled it over vanilla ice cream with fresh berries. Or you can combine it with lemon or lime juice and fresh mint for an equally refreshing iced tea.
Don't forget the cocktail umbrellas.
FRUTO PASSIONE
2 ounce Kraken Rum
1 ounce passion fruit syrup and juice
1 ounce Pineapple Juice
1 dash of Island Bitters
1/4 ounce wild hibiscus flower syrup
Hibiscus flowers (roselles), for garnish
Shake the 2 juices together until they form a nice froth. Pour contents over ice in a rocks glass. Carefully pour hibiscus syrup into the glass. It will sink to the bottom. Gently float the Kraken rum on top. Garnish with hibiscus flower and cocktail umbrella.