Beautify Your Neighborhood
Submit an application to improve your community with the help of Keep Charlotte Beautiful's Beautification Grant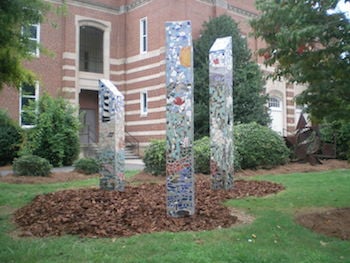 Do you want to spruce up that neglected sore spot in your neighborhood? Or perhaps you've noticed potential on the grounds of your child's school? If you have an idea to better your community, Keep Charlotte Beautiful wants to help.
KCB is accepting applications for its Beautification Grant. The grant provides up to $5,000 for community projects. Neighborhood groups, schools, and nonprofit organizations are encouraged to submit applications. The deadline is May 17.
Eligible projects must provide a lasting impact in the community. KCB board members will score the projects in several categories, including project impact and need, project design, level of participation and community involvement, project budget, and sustainability with ongoing costs or maintenance needs. An extra five points will be awarded to applicants who participate in or agree to participate in the Adopt-a-City-Street program. Example projects include tree plantings, sign improvements, landscaping, murals, park improvements, and community gardens.
Last year, the Ben Salem Presbyterian Church Community Garden received funding for building, maintaining, and harvesting the garden. Several organizations collaborated to carry out the project. The Wilmore Neighborhood Association Edible Walkway also received grant funds to replace a chain-link fence with a wooden one and plant fruit bushes and trees.
The Beautification Grant furthers the KCB mission to enhance Charlotte's quality of life by working with community members to improve the city's cleanliness and beauty. KCB is an affliliate of the national program Keep America Beautiful and operates through the Neighborhood & Business Services division of the City of Charlotte.